Posted on
SVG making full use of BAM money – Frederick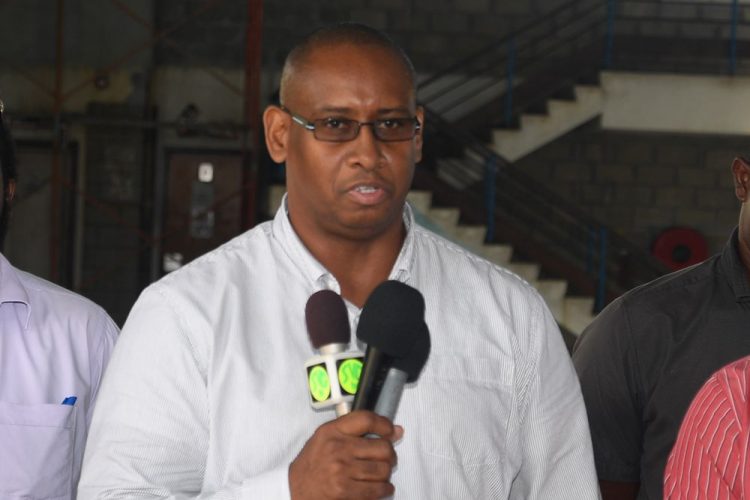 This country is making full use of the money provided through the Banana Accompanying Measures (BAM) and all programmes funded by the BAM, are scheduled to be completed by the end of 2017.
So says local BAM coordinator Ricardo Frederick.
The BAM is a support package for a number of banana-exporting countries from the African, Caribbean and Pacific (ACP) group of states. The objective is to facilitate these countries' adjustment to a new trading environment. The BAM are designed to foster competitiveness and encourage diversification and can also support activities addressing broader impacts of the adjustment.
Frederick, speaking during a tour of the Langley Park Palletisation Centre last week, said that in March 2013, SVG received EC$30 million in grant money from the European Union (EU), through the BAM, to be used to promote production and productivity within the agricultural sector.
He said that the money is being used to carry out major projects in the agricultural sector, including the building of a road at Montreal, the building of a greenhouse park, also at Montreal, a science lab at the Technical College, a probiotics lab at Rabacca and the renovation of the Langley Park Palletisation Centre.
He noted also that some of the money is being used to improve farm infrastructure for livestock and banana farmers and this includes constructing sheds, mixing bays and eating areas and building enclosures for livestock.
Frederick also spoke about a youth in agriculture policy and capacity building programme produced with the help of consultants from Barbados.
The BAM coordinator said that they are also training farmers in marketing, while developing agricultural standards and good agricultural practices for farms.
"…So in essence, the programme is on stream and ongoing and we must say that the BAM will definitely have an impact on the agricultural sector and on our production yield and export on all agricultural commodities…we are about 35 per cent into the programme in terms of expenditure and all activities in the programme would be completed by the end of 2017", said Frederick.
The BAM also finances projects in Belize, Cameroon, Côte d'Ivoire, Dominica, Dominican Republic, Ghana, Jamaica, Saint Lucia and Suriname.
The total financial allocation is about €190 million.(LC)