Posted on
Fish harvested in water close to disrupted cemeteries safe – MoH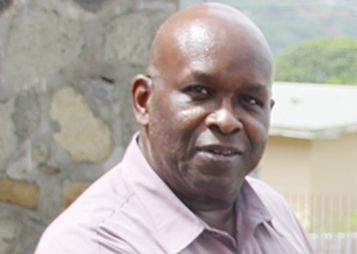 The Ministry of Health, Wellness and the Environment has retreated from an advisory issued just over two weeks ago in which they said that the Colonarie river was contaminated and consuming fish harvested there posed "a significant public health risk."
Yesterday, the Ministry, in a release, said there is currently "no public health risk" associated with the waterways adjacent to and downstream from the old Park Hill {{more}}and London cemeteries, and "all fish harvested from these waterways are safe for consumption."
The release, signed by Permanent Secretary Luis deShong, also reassured the public that there is no risk of the spread of infectious diseases from the disruption of old grave sites.
"All infectious agents in the body of a diseased person die within six days of the death of the person. No disease can, therefore, be transmitted by the exposure of persons buried greater than six days," the release said.
The Ministry, however, emphasized that the public should always be "cautious about the way in which they use our rivers after floods."
"The Ministry recognizes that the disruption of the final resting place of any Vincentian can cause significant emotional distress to the surviving family members. It is, therefore, our intention to expand our current post floods psychosocial services through partnership with other stakeholders, in a bid to provide support to those persons impacted by the disturbance of the cemeteries at Park Hill, London and Rose Bank.
"The Ministry is collaborating with the persons who hold responsibility for managing the three cemeteries damaged by the recent floods to ensure that all of the relevant protective public health processes are followed," the release said.
On November 28, the Ministry of Health appealed to the public to not purchase tri-tri from persons who harvested such fish from the Colonarie river.
That release said: "The Ministry once again reminds persons who make use of the Colonarie river to avoid doing so, given that materials from the Park Hill Cemetery are still being washed into that river. The consumption of tri-tri from such a contaminated source of water presents a significant public health risk."