Posted on
Woman with severe heart condition pleads for financial assistance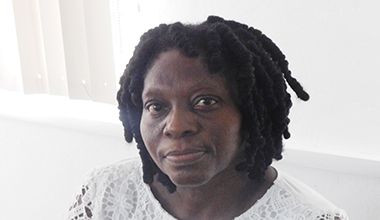 According to a letter from the Caribbean Heart Care Medcorp Ltd in Trinidad and Tobago, dated August 4, 2016, Enna Simmons is in urgent need of Open Heart Surgery (Mitral Valve Replacement), which she is to receive at the St Clair Medical Centre.{{more}}
The cost of open heart surgery is TT$198,300, which includes up to nine days hospitalization, three days in the Intensive Care Unit (ICU), four days on the ward and two days in the High Dependency Unity (HDU).
In an interview with SEARCHLIGHT on Tuesday, Simmons said that because of the cost of her treatment, she began sending out letters asking persons for assistance; however, she has not received any response.
"On the other hand, I trust God. I know that he is able to do miracles and I trust him for my healing, so I'm just appealing to every and anyone, to consider my medical condition," Simmons added.
"I know God is able; I trust him. I would like to live a normal life like everybody else."
In 2013, medical practitioners here informed Simmons that she has an enlarged heart. Since then, she has had three heart attacks and two strokes. Her last heart attack was in May of this year.
The severity of her condition was uncovered by a Computerized Tomography (CT) scan, following which she travelled to Trinidad between July and August this year.
Simmons said the open heart surgery is recommended because she has a blocked valve. She said she cannot work because of her condition and disclosed that she experiences severe chest pains and would vomit blood on some occasions.
"It's unbearable at times," she added.
"When the pain began it started like coughing in the nights, waking up out of my sleep with this dry cough and until I vomit this white substance."
She said it is only when she vomits that she would experience some relief.
According to Simmons, the pain became unbearable one Thursday night, to the point where she couldn't catch her breath, and so, she decided to visit the Stubbs clinic, where she was advised to take some chest X-rays and an electrocardiogram (EKG), which she did.
Simmons currently takes 17 tablets per day in order stop blood clots.
"It has been real hard; every day, I take one day at a time with prayer," she said.
"When I wake up and I look through the curtain and I see the gleam (of light) I start praising God, because he bring me through another day, but it has been real hard."
A seemingly desperate Simmons told SEARCHLIGHT that she needs assistance to purchase the plane ticket and help with the money for the surgery itself.
According to a letter she received from Caribbean Heart Care Medcorp Ltd, Simmons has to make a 10 per cent down payment to be scheduled for surgery. If she stays on ward for more than nine days, but up to 12 days, additional charges would be at management's discretion.
Persons who would like to assist Simmons may reach her on Facebook: Enna Simmons or at telephone number: 431-1917, which could also be used to contact her by Whatsapp. (AS)