Posted on
Flow granted broadcast rights within Caribbean for Manchester United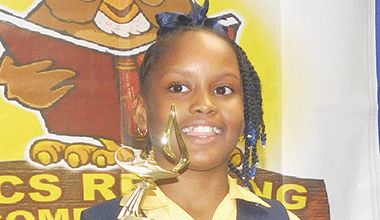 Cable & Wireless's retail brand Flow has delivered yet another major landmark deal in the Caribbean with Manchester United. The deal between Manchester United and Flow, the only telecoms provider in the region with extensive partnership and broadcast rights for the world's most popular football club, was officially launched in Kingston, on Thursday, February 18.{{more}}
Flow will also have exclusive distribution rights of the dedicated MUTV channel in the region. This will give Flow subscribers access to exclusive Manchester United programming, as well as behind-the-scenes access to the club, starting with the upcoming 2016/17 Premier League season.
As the region's leading quad-play operator, Flow will also enable access to Manchester United content "on the go" via mobile, tablets and desktop devices. Fans will be able to access Manchester United's Red Alerts and download the Manchester United App. Manchester United is an industry leader, making an excellent fit with C&W as the Caribbean's most innovative operator providing products and services across multiple platforms.
The Manchester United partnership provides Caribbean fans with unique experiences, including the chance to win tickets to Manchester United games, signed merchandise, as well as interaction with Manchester United Legends.
John Reid, C&W's Consumer Group president, welcomed the exciting regional partnership and said, "This deal with Manchester United is certainly paving the way for Flow to truly become the undisputed Home of Sports in the Caribbean. FLOW is bringing sports fans closer to football through our new association with the biggest club in the world. With Flow and Manchester United, we can truly say, 'together we are in a different league.'"
Manchester United has a global community of 659 million followers.