Posted on
Two couples win in Digicel's Valentine's promotion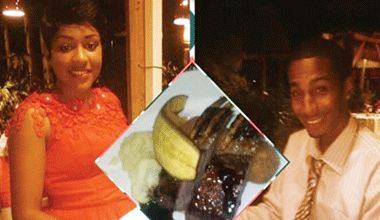 Digicel has awarded two lucky couples in their #DigiInstaHeart social media competition. Couples were asked to upload their most romantic photos to Instagram, tagging Digicel SVG. The photo with the most likes were awarded a night for two at the Young Island Resort, which also included a romantic dinner and breakfast at the resort.{{more}}
The first place winners, Daryl-Anne Delpeche and her partner, enjoyed their night at Young Island on February 14.
"We were so excited when we realized that we had won with over 300 likes on our photo. We are extremely thankful to Digicel for such a great promotion and opportunity in which we were able to experience such a romantic night at the Young Island Resort for Valentine's," says Daryl-Anne.
The second place winner, Cameron Adams, won two tickets to Je t'aime concert on February 13.
"Digicel's social media competition was quite the success, as persons posted their romantic photos and encouraged their friends and family to assist them in the competition." a release said.