Posted on
Regional Lions to meet in SVG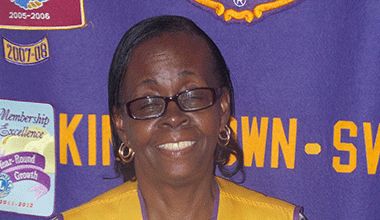 The Lions Club Kingstown SVG will host the annual Region Meeting of Region 3, which consists of Barbados, Grenada, St Lucia and St Vincent and the Grenadines, this weekend in Kingstown.{{more}}
The weekend will open on Friday, January 22 with a Vincentian night, hosted by the Lions Club Kingstown SVG, with the business meeting taking place on Saturday, January 23 at the Lions Den, Frenches Gate.
The meeting, which will be chaired by Lion Monica Felix of St Lucia, will see Lions and Leos meeting to discuss their work in several fields across their service areas in their respective islands. The meeting will be preceded by the meeting of Zone 3C, chaired by Lion Carla Wilson of Grenada. The Zone meeting will hear reports from the Lions and Leo Clubs of Grenada and St Vincent and the Grenadines and will see the presentation of the Zone Chair Quarterly Awards.
President of the host club, Lion Monica Glasgow is looking forward to a productive meeting. "We are happy this year to be hosting both the Region and Zone Meeting and look forward to extending the warm Vincentian hospitality to our visiting Lions." she stated. The weekend will conclude with a closing dinner at the French Verandah.