Posted on
CARICOM Secretary-General congratulates Gonsalves on re-election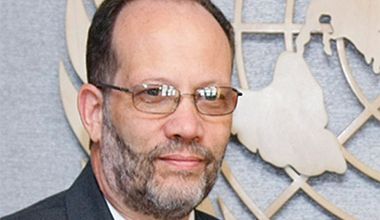 CARICOM Secretary-General Ambassador Irwin LaRocque has congratulated Dr Ralph Gonsalves on his party's victory in the recent elections in St Vincent and the Grenadines, and his re-election to office as the nation's leader.{{more}}
Gonsalves' Unity Labour Party (ULP) won eight of the 15 seats at stake in the December 9 general elections to register the party's fourth consecutive victory at the polls.   
The Secretary General told Gonsalves the historic victory is "a clear demonstration of the people's continued confidence in his leadership and the government's ability to maintain the progress achieved and to guide them safely through the challenging times which now prevail."
LaRocque said the Caribbean Community will continue to benefit from Gonsalves' wise counsel as one of the longest serving members of the Conference of Heads of Government. He expressed appreciation for the insights and guidance which Dr Gonsalves has provided to him and pledged his continued support and that of his staff to the sustainable development of St Vincent and the Grenadines, as part of the common effort to better the wider Community.