Posted on
Botanic Gardens launches activity to coincide with Nine Mornings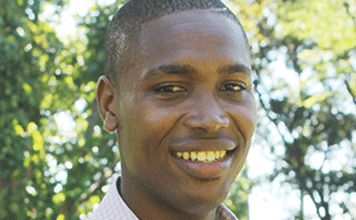 Nine Nights was launched last Sunday, December 13, and includes creative lighting displays, as well as carolling and musical accompaniment.
Curator of the Botanic Gardens Gordon Shallow explained: "It is really to coincide with the Nine Mornings activities, but we chose the nights rather than the mornings, because we feel that we might be able to pull a different crowd."
Shallow said that his impetus for pushing this particular project – which is slated to become an annual event – was down to nostalgia.
"My childhood, growing up with my grandmother Germaine Rose, I always used to hear her talk about her teenage days and so forth – coming to the Gardens at nights, moonlight nights and so on… When we started the committee for the 250th anniversary of the Gardens, I thought in some way maybe I could honour her in that way… That is where the impetus came from."
He explained that the whole purpose of the schedule of year-long activities (including Nine Nights) to celebrate the garden's anniversary was to bring the public back to the Botanic Gardens.
"It's for them to see the Gardens being utilized in different ways – although for the general public it's just for its beauty, a place to relax, somewhere to exercise etc… We're trying to do different things to tie people emotionally to the Gardens."
Referring to Nine Nights, Shallow added: "Everything you see this year, expect greater and bigger things in years to come!" he promised. "We're just going to add and get better at it."
Entry to the Botanic Gardens will cost only $1 (for adults and children), and will each night run from 6 – 9 p.m. until December 23.
With LIME and Xtreme 104.3 FM on board as sponsors, Shallow appealed to more of the business/private sector to get involved with sponsoring the Botanic Garden's various activities, including Nine Nights.
"There is always room for other corporate sponsors, and we don't feel as though they are coming on as readily as we would like them to. So, this is a direct call for them to come out and support the Gardens."
In addition to the year of activities, Shallow said that the Botanic Gardens hopes to involve persons more by restoring it to its original function, in terms of botanic, medicinal and scientific usage.
He noted that facility has already re-established a medicinal garden near to the curator's house, and an agricultural plot is being installed, among other elements.
"A lot of people don't realize that a lot of the trees, plants and shrubs… are actually medicinal, esculent plants, ornamental or plants used for industry."
Shallow listed the nutmeg trees (brought in from French Guiana), the Brazilian Rubber tree and the Egyptian Papyrus, as some of the plants that the average person may not know of the extent of their uses in countries around the world.
He encouraged Vincentians to visit the Botanic Gardens and make use of the designated tour-guides, as they possess a "wealth of knowledge" about the various plants grown there.
"They will be blown aback as to the things we take for granted immediately around us and their uses."
Shallow also mentioned the nursery's development plan for enhancing its propagation facilities, and the fact that there are a variety of plants, seedlings etc for sale as well.
"We have also added fruit tree crops… That had sort of left, but we have reintroduced it now."
Among the fruit tree crops available are mango, Bajan cherry, avocado, soursop, golden apple, and sugar apple.
He further shared that the Botanic Gardens is working with a professor from the Chicago Botanical Gardens to establish a breadfruit grove on the compound, and to look at the "geographical spread of the taxonomic class of the breadfruit" throughout St Vincent and the Grenadines.
Shallow explained that there are 22 recorded varieties of breadfruit locally.
"We want to be able to tie that in with a lot of the internationally recognized species… especially the ones that are used for great commercial uses, to see if we have some of those ones already. We can probably show our local people what are some of the income value-added things that they can do with that." (JSV)