Posted on
State funeral for former Attorney-General Grafton Isaacs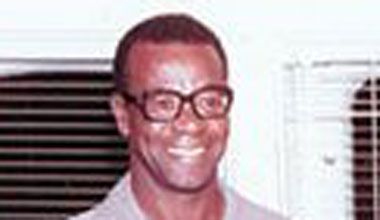 A State Funeral has been accorded to former Attorney-General Grafton Isaacs, who passed away last Saturday, November 28, at his residence in Upper Villa.{{more}}
Isaacs, who was also a former Minister of Communications and Works, served as Attorney-General from 1982 to 1984 under the administration led by St Vincent and the Grenadines' first prime minister Milton Cato.
Speaking with SEARCHLIGHT, Cecily Isaacs – the former Attorney-General's wife of 43 years – said that although she is saddened by his passing, she is relieved that he is out of his pain, because he had been physically incapacitated by illness for several months.
"He was an excellent provider; he made sure that his family didn't suffer any hardships… He was a very strong disciplinarian with his children, but although he was not a demonstrative person, the children knew that he loved them," recalled his wife.
"He will be very much missed by me and his children."
Isaacs was father to three children, and has five grandchildren. A native of Vermont, he was born on August 19, 1928 to Alfred and Mathilda Isaacs.
Isaacs described her husband as being "very good" at his work as a lawyer, and she noted that when he became involved in politics, he championed the rights of all Vincentians.
"He made sure that he helped people from either party… He was very fair-minded in that respect."
René Baptiste, former Minister of Tourism and Culture and president of the Unity Labour Party's (ULP) Women's Arm, also told SEARCHLIGHT of her recollections of the former Attorney-General, who was also a member of the St Vincent Labour Party.
Baptiste described Isaacs as a man of "strong will," who was "very convinced of the code and confidence of the course of action that he took as Attorney–General; and in the discharge of his duties as Attorney–General.
"He was very soft-spoken… and he struck quite an imposing figure, because he was a very tall man."
She added: "There were, of course, the usual controversies that surround Attorneys-General in our part of the world. He was so firm in his own convictions as to anything that concerned his office, and he felt that he wouldn't do anything that would necessarily jeopardize the office or the reputation of the office as he saw it."
Baptiste further recalled that Isaacs greatly admired young persons who made the choice to read law and pursue careers as lawyers.
Former Attorney- General Arthur Williams also recalled Isaacs as a hard-working professional, whom he described as "intelligent, no-nonsense and fearless."
Isaacs's State Funeral will be held on December 15 at the Kingstown Methodist Church, beginning at 2 p.m. (JSV)