Posted on
SVG to benefit from £300M UK aid package for Caribbean region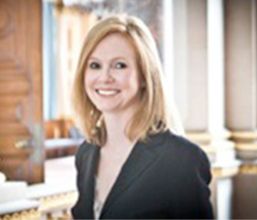 On a recent visit to Jamaica, UK Prime Minister David Cameron announced that his government has earmarked a £300 million aid package for eligible Caribbean countries – including St Vincent and the Grenadines.{{more}}
British High Commissioner to Barbados and the OECS Victoria Dean spoke on the matter during an interview with IKTV's Tony Regisford on Thursday, October 29, explaining that the aid package, called the Nuclear Caribbean Infrastructure Partnership Fund, is to be used for economic infrastructure in the "aid eligible islands of the Commonwealth Caribbean".
The aid eligible countries are Jamaica, Guyana, Belize, Dominica, Grenada, Saint Lucia, Antigua and Barbuda and St Vincent and the Grenadines.
"This is really about work that governments have to do, money they have to spend on things like roads and bridges and ports and energy and broadband and transport and connectivity. Those things that, if they're not really delivered for citizens, hold back the country's opportunity to really grow. And what governments are having to do at the moment is go further and further into debt in order to fund that work," lamented Dean.
She further noted that economic infrastructure has been identified as one of the biggest barriers to growth in many Caribbean countries, so the announcement of the fund was "very warmly welcomed" by the heads of governments eligible to apply for grants.
"What this new aid package will do is allow governments to receive grants, not loans… they don't have to be paid back… which will allow them to deliver economic infrastructure for all their citizens without having to go into increased levels of debt."
The British High Commissioner said that the UK government will be disbursing the funds through the Caribbean Development Bank because of its "enormous amount of expertise" in such matters within the region.
She explained: "We are working with them at the moment to determine exactly what the criteria will be for the types of projects that will or won't be funded. And that will be around… a range of measures."
Dean also pointed out that the amount of money that SVG receives from this fund will be totally dependent on how thorough our Government is with its bid, and the type of projects it comes up with.
"It's dependent really on the quality of those bids," she explained. "How swiftly and how effectively they can be set up and run, whether or not they meet the criteria, and how we can prioritize them against everybody else's bid.
"It would be for the authorities in St Vincent and the Grenadines to come up with the kinds of projects, and bid for them. So, to determine the priorities and say we need help with this road project or this hospital project or this reinforcement of a school… or whatever it might be."
The British High Commissioner said that as well as providing the funds, the British government will work alongside the Caribbean governments, advising them on how to "craft the best possible bid."
Dean did, however, caution that time is of the essence for regional governments to identify projects and place their bids, as with all aid packages, it takes time to get the projects up and running and to "get the money out the door."
She also noted that any funding of this nature has a lifespan for as long as the government that committed to it remains in power.
"The British Prime Minister can only commit his government to something. So, we have four and a half years left in the life of this Parliament, so we will want to see all of this money disbursed by the end of that period."
Is aid package a substitute for reparations?
With the £300 million aid package now making the UK the "largest bilateral donor" within the region, Regisford questioned Dean on whether this was the UK government's informal response to the controversial issue of reparations when it was brought up during Cameron's visit to Jamaica last September.
"This aid package… [is] absolutely not linked to the discussion about reparations," Dean adamantly responded.
Insisting that an aid package of this size does not come "overnight", she explained: "It's the kind of thing that we spend months working on, running the numbers, testing, considering, discussing with our own Ministry of Finance before we can make an announcement.
"I really hope that the announcement of the aid package, therefore, can be seen on its own merit for what it is."
When further pressed on whether the British government is open to the discussion on reparations, Dean replied: "I think our Prime Minister made his position pretty clear… and I know that that has caused some controversy. It's not a new position; it's not a shift, it's not a change, and he has been very clear that he does not believe reparations are the answer.
"Slavery was and is abhorrent, and we should really be together collectively focusing on our shared future together."
Dean also asserted that at no point has there ever been a request from those involved for a formal discussion on the matter of reparations with the UK government.
"There's been a lot of talk, a huge amount of emotion. It's an incredibly important issue… but there has never been a point at which the British government has been asked formally for a discussion on this and refused to do so. We have simply never been asked."
Chevening scholarship doubled to attract "brightest and best"
Describing it as a "really fantastic piece of news", Dean also briefly touched on the doubling of students awarded the Chevening Scholarship to study at the postgraduate level at a UK university of the holder's choice.
"We have found some fantastic people working in a range of different areas of study, all of whom are committed to bringing those skills back to their country, and making a contribution back home," she enthused.
The British High Commissioner encouraged persons to apply, noting that the scholarship programme hopes to send up to 18 persons to study for a Master's degree in September 2016.
"We can eke out even more of the brightest and the best, and we can give that opportunity to more and more people across this region. There is an enormous amount of talent out there in the Caribbean!" (JSV)