Posted on
'Police collected data on number of teachers who reported for work'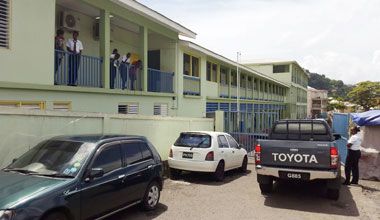 Police officers from the Special Branch of the Royal St Vincent and the Grenadines Police Force were directly involved in collecting data on the numbers of teachers who turned out to work during Tuesday's industrial action.{{more}}
Prime Minister Dr Ralph Gonsalves, speaking on Star FM on Tuesday, revealed that he had been provided with figures by the Special Branch, regular police officers and the Ministry of Education.
"In the afternoon, I had gotten a sample from 41 schools from the Special Branch, who had people going around to check also so that we will have a double checking," he said.
The Prime Minister said of the 31 primary and 10 secondary schools checked by the police, 89 per cent of the staff was present.
"So, you notice the sample which the police gave, which didn't include the schools in the Grenadines, you will see that this was an abysmal failure and Oswald Robinson is talking through his hat. I could tell him that emphatically, what he is saying is false," the Prime Minister said.
Robinson, president of the SVGTU, on Tuesday had hailed the strike a success, saying 40 per cent of the nation's teachers stayed away from the classrooms.