Posted on
CWC partners with TalkSPORT to bring Barclays Premier League on NBC Radio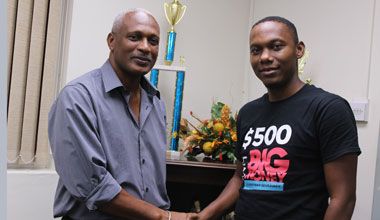 Great news for all football enthusiasts! Thanks to CWC, a local radio station – National Broadcasting Corporation (NBC) now has exclusive broadcasting rights to cover the Barclays Premier League.{{more}}
TalkSPORT, the world's biggest sports radio station, which also holds FA Cup and Capital One Cup rights, has collaborated with Cable & Wireless Communications (CWC) to make them exclusive global audio partners of the Barclays Premier League. This partnership provides CWC the opportunity to distribute exclusive BPL coverage to local radio stations throughout the region.
Raphael King, deputy manager/Sales and Marketing of the National Broadcasting Corporation, expressed gratitude to LIME. "NBC has been around for a very long time and we take pride in our radio product; so, it is greatly appreciated that LIME recognized this and considered the nation's radio station for this exclusive broadcasting opportunity."
Broadcasting began on October 3. Fixtures and other updates will be available on the LIME Facebook page.