Posted on
James doubling number of students funded under ACE programme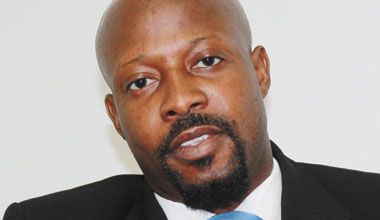 The Unity Labour Party's (ULP) candidate for North Leeward Carlos James says while there have been accusations of corruption, more students will now be able to access tertiary level education under his Access to College Education (ACE) programme.{{more}}
Addressing a rally last Sunday night (August 30) in Chateaubelair, James said that the programme, now in its second year, will double the number of persons it assists in attending college.
The programme is a formalized way of ensuring there are equal opportunities for students from the North Leeward constituency in accessing post-secondary education.
Under the ACE programme, students will have their tuition covered from as much as 50 to 100 per cent — in some cases — while some students benefited from a travel bursary through the Office of the Prime Minister.
However, James said that at the start of the programme, Member of Parliament for North Leeward Roland 'Patel' Matthews questioned where he came up with the money to help the students.
"They say that is corruption. But I want to tell him tonight that ah doubling the numbers. We sending more children to college under the Access to College Education programme!" James insisted. (KW)