Posted on
LIME Back to School fair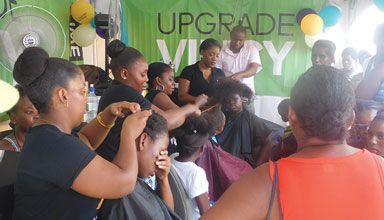 Children of LIME customers were treated to a free Back to School fair last week Monday, August 31 — which saw boys receiving haircuts and girls having their hair braided.{{{more}}
The event was held at the company's headquarters in Kingstown, and provided the children with free eye and ear exams, nutrition and hygiene checks, school supplies, and food/snack sampling.
Members from the ECMMAN project were also present to promote their public awareness campaign.
The Back To School fair ran from 8 a.m. until 4 p.m.