Posted on
More awareness of work of WPP needed from communities – Clare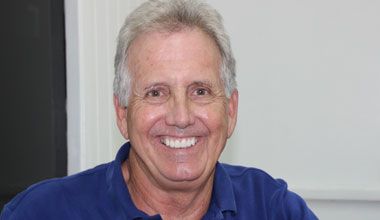 A member of the Board of Directors of the World Pediatric Project (WPP) says that he is impressed with the work that is being done in St Vincent and the Grenadines, but the need for more awareness is still required.{{more}}
Dr Brian Clare, a retired physician from Richmond, Virginia, said that greater consciousness from the communities and corporate society is needed if the WPP is to reach its full potential and offer greater assistance to critically ill children in St Vincent and the Grenadines and the wider Caribbean.
Clare visited SVG this week, ahead of the urology team scheduled to arrive here on Saturday, where they would perform surgeries on more than 50 Vincentian children and others from the OECS, and make preparations for others to travel to the United States if necessary.
"Awareness is key in this project and I think that the foundation is in place. We need to see more persons aware of the work of the WPP, so that more families can access the great medical care and surgeries that is available to them," Clare said.
"What is important also is the need for corporations and business to be more aware and come on board with us, so that they can assist us in making the services available to the children.
"People love kids anywhere in the world, and it's a great feeling in Richmond and St Louis, where the other board is, but they need to know that everyone is aware of the WPP and the people that are doing the work. Sometimes we don't put enough emphasis on them," Clare added.
Clare indicated that the teams that come to take care of the children, describe their visits to St Vincent and the Grenadines as one of the most life changing experiences that they have had.
He noted that the doctors willingly give of their time and talent, which for them is their passion.
Clare said his personal love for the island started in 1981, when he was a medical student here.
He indicated that he had made numerous visits here, both on medical and personal reasons, and that one of his sons was also a medical student recently.
"My wife is also a doctor and she has been on missions here with the WPP, so you can say that I have a deep Vincentian connection."
Simon Carey, the chief development officer of the regional hub, based in SVG, said that he is confident that the WPP's awareness in the region will grow in leaps and bounds.
Carey said that a number of awareness and fund-raising initiatives have been put in place, with the first major event scheduled to take place on Sunday, September 27, titled SOCA (Saving Our Children All-over).
This event would be hosted by local Ragga and Power Soca monarch Gamal 'Skinny Fabulous' Doyle.
WPP has also taken to social media, taking Facebook (World Pediatric Project SVG) instagram (worldpediatricprojectsvg) and Twitter (@WppSvg) by storm.