Posted on
PSU to protest at NSC headquarters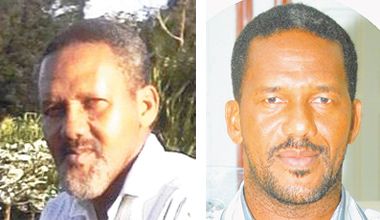 The St Vincent and the Grenadines Public Service Union (PSU) will be holding a demonstration today at the National Sports Council (NSC) headquarters, because of the failure of the Sports Council to sign off on an agreement that had been negotiated between the PSU and the Sports Council since 2012.{{more}}
According to the release, signed by Aubrey Burgin, general secretary of the PSU, the agreement had been negotiated on behalf of groundsmen.
However, when contacted yesterday, acting manager of the NSC Julian Burgin told SEARCHLIGHT that the Sports Council never agreed to sign the collective agreement, which had been postponed for several years.
"There's an ongoing situation, whereby the board of the council has requested the Attorney General to give a view or determination on the collective agreement.
"That is where it is at. It's at the Attorney General's office for guidance to the council. The board, at a meeting two months ago, thought that we should get guidance from the Attorney General and that is as far it is right now.
"In actual fact, it (the collective agreement) has already expired since 2013 or early 2014, thereabouts. The Union was trying to get it signed recently," Julian Burgin intimated, adding that over 45 groundsmen work under the auspices of the NSC.
Julian Burgin also stated that he has not been officially informed about the demonstration by the PSU today, but said he was advised by an employee that some persons would be going on strike.
Today's demonstration will take place at the Arnos Vale Playing Field, from 12 noon.