Posted on
William Wise jailed for part in Ponzi scheme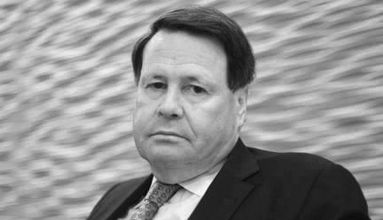 William Wise, the man who operated the St Vincent and the Grenadines based Millennium Bank, has been sentenced to almost 22 years in prison by a California judge, for his part in a Ponzi scheme that defrauded more than 1,200 people out of more than US$75 million.{{more}}
Wise, 64, was sentenced February 4, after pleading guilty to the charges in September, 2014.
A statement issued by US Justice Department officials said the scheme, which dated to at least 1999, involved the sale of certificates of deposit issued by Millennium Bank, United Trust of Switzerland and Sterling Bank and Trust.
Millennium Bank was a bank licensed in St Vincent and the Grenadines and was represented by Wise to be a wholly-owned subsidiary of United Trust of Switzerland, which was purportedly a private financial services company in Switzerland.
The CDs were sold primarily out of offices established by Wise in Napa, California, and Raleigh, North Carolina, and promised purchasers safe investments with guaranteed rates of return, sometimes over 16 per cent and based on overseas investments.
"In fact, CD purchasers' funds were not used for overseas investments … [but] were instead primarily used to enrich Wise and to make interest payments to earlier CD purchasers," a Justice Department statement said.
In his plea agreement, Wise admitted to having caused the sale of more than $129.5 million worth of fraudulent CDs from 2004 to 2009, causing investors to suffer actual losses of more than $75 million.
He spent about $50 million himself, purchasing, among other things, a private plane and a luxury property in St Vincent and the Grenadines.
In addition to his sentence of 262 months in prison on various counts, US District Court Judge Edward Chen also sentenced Wise to a three-year period of supervised release.
Meanwhile, Chen also scheduled a hearing for April 22 to determine a restitution amount.
Wise, who is originally from Cornwall, Ontario, Canada, once owned the Cornwall Royals, an Ontario Hockey League team.