Posted on
Deezer and LIME offer customers access to over 35 million songs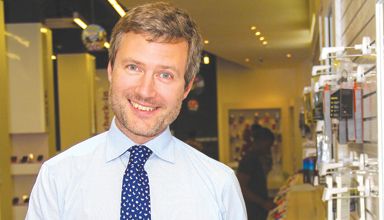 "LIME, the leading telecoms provider in the region, is pleased to announce that we have signed a unique partnership agreement with one of the world's leading music streaming operators, Deezer, to deliver yet another innovative offering to our Caribbean subscribers – access to music streaming of more than 35 million songs," Martin Roos, LIME Caribbean CEO said.{{more}}
Deezer has the largest digital music library in the Caribbean, Latin America, and in fact, the world. With this arrangement, Deezer's music streaming service is now available in more than 35 Latin American and Caribbean markets, in what is the fastest growing region for music sales.
Deezer allows music lovers instant access to the most extensive music catalogue available, as the global editorial team searches for the best music, and using computer programmed 'algorithmic recommendations,' help fans discover music from around the world that they will truly love.
Deezer is available on LIME subscribers' favourite smartphones, such as the iPhones and Androids, plus other devices like tablets, PCs, laptops, home sound system, connected car or smart TV. The Deezer stand-alone service, called Deezer Premium+, allows customers access to more than 35 million music tracks and albums, as well as 30 radio channels. New bundle models will be available soon.
"Music content is the second most popular feature for mobile users in the Caribbean and Latin America. The Caribbean culture is deeply rooted in music. In fact, from the Caribbean has emerged some of the world's most loved musical genres, such as reggae, calypso and soca, as well as world famous recording artistes the likes of Bob Marley and others," Martin Roos also said. "This underscores the fact that music is incredibly important to our Caribbean customers," he added.
"As our customers embrace a 'digital lifestyle', increasingly they also want to listen to whatever they want, whenever, and wherever. The Deezer music service will be available to all LIME customers as well as in the Bahamas and Panama," Roos stated.
Cédric Diedrich, head of Telecom Business Development at Deezer, said: "We are excited to be able to extend Deezer's reach through LIME and look forward to bringing our service to their customers. Our 35 million tracks; personalized and human recommendations; and smart algorithms will ensure that LIME customers get to listen to the music they love over the region's leading mobile data and fibre networks."