Posted on
Post mortem results will not be released at this time – Investigator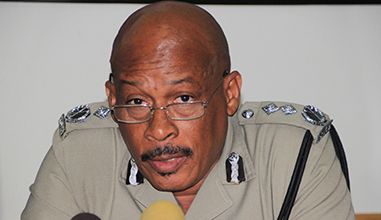 Investigator of the Rock Gutter vehicular accident, Station Sergeant Junior Nero says while the post mortem examinations have been completed on the bodies of the deceased, that information will not be released to the media at this time.{{more}}
When SEARCHLIGHT contacted Nero on Wednesday, he declined to discuss the case, as investigations are ongoing.
"I don't want to release too much information at this time. It is not the right time," Nero said.
During a press conference held earlier that day, Deputy Commissioner of Police Reynold Hadaway told journalists it was also premature to say if charges would be laid against the driver of minibus HL 636, Davanan Nanton.
"We are investigating the matter and the wreckage will be taken out of the water to see if we can ascertain what actually caused the incident or what was the main contributing factor. Until such time, it would be a bit premature to come to that conclusion," Hadaway said.
The January 12 accident killed five persons and injured others, leaving two still missing.
The bus was said to be carrying a total of 21 passengers at the time.
Responding to a questioned posed by a reporter, Hadaway stated that the issue of overcrowding of vans is an issue for the organization.
"The traffic department has the mandate to look into the matter. It is being looked into to see what measures we can put into place to curb the overcrowding of vans."
"We really would not want something like this to happen again and so many persons would have been impacted in one way or the other because there might have been negligence on someone's part, failing to ensure that the appropriate number of passengers are seated…," he added.(KW)