Posted on
Expect bigger and better things this year – Courts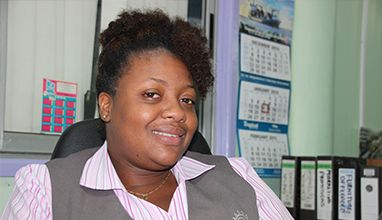 Indra Grant, Assistant Commercial Manager at Courts St Vincent Limited, says that customers of the furniture and appliance store can expect bigger, better and more this year.{{more}}
"Customers can look forward to the usual unbeatable prices, because our prices are the best and we cater for every pocket," Grant said.
"We also carry the best in market in terms of brands, and soon our floors will be laden with new stock of the brands our customers have grown to trust and love," she added.
Of course, Courts will be rolling out a host of promotions throughout the year, which will see already low prices reduced even lower, and customers receiving gifts and prizes, huge discounts on purchases, cash, or their purchases free, along with other deals that Courts has become famous for over the years.
Grant said that very soon, customers and potential customers could look forward to the first major promotion of the year to hit the showroom floors, but until then, customers could take advantage of the huge Red Tag sale currently taking place in store.
"We have up to 60 per cent off on selected items storewide from furniture and accessories to electronics and electrical items. And for those who added on a few extra pounds over the Christmas season, we have big savings on gym equipment.
The items on sale have been tagged for easy identification, so persons who want to take advantage of these guaranteed unbeatable prices should hurry while stocks last.
"We at Courts would like to thank all our customers for making us the furniture and appliance store of choice in 2014, and look forward to serving you in 2015 and beyond," Grant added.