Posted on
NLA games to air on Channel 114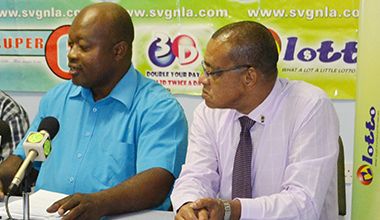 The National Lotteries Authority (NLA) has announced that patrons will have to get used to a new schedule for two of their favourite games this year.{{more}}
Super 6 and 3D draws will not only be conducted and aired at different times, but will also be produced and filmed at the VC3 studio at Victoria Park.
The 3D midday draw will now take place at 1 pm instead of 12:45 p.m., and will air at 1:45 p.m. on VC3 (Channel 114). It will then be repeated at 2 p.m. on SVG TV.
This new draw time will give patrons an extra 15 minutes within which they can purchase tickets.
Super 6 – which is drawn on Tuesdays and Fridays – will now be done at 7:45 p.m., and not 8 p.m. It will air at 8:55 p.m. on VC3 (Channel 114), then be repeated at 9:15 p.m. on SVG TV.
The new schedule will bring SVG in line with what happens in Grenada, St. Lucia and Dominica, as Super 6 is a Windward Island game.
NLA also recently launched its newest four-digit game, Play 4, on December 1, 2014. It offers an identical structure to 3D, with players able to make in-line, mixed and back-up bets.