Posted on
Former COP Miller spearheads Belvedere Neighbourhood Watch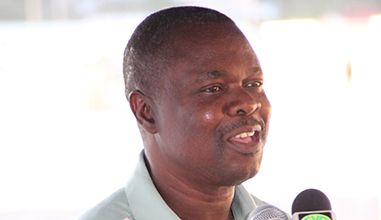 Residents of another community in the Brighton area have heeded the call of the Police Force to put measures in place to assist in safeguarding their community.{{more}}
The Belvedere Neighbourhood Watch was established under the presidency of Keith Miller, a retired Commissioner of Police, and a resident of the area.
On Saturday, December 20, 2014, members of the executive met with residents of Lower Brighton and president of the Minibus Drivers Association Anthony Bacchus, to discuss how minibus operators using that route could assist those residents in getting to their homes safely, after regular hours of the buses' operation.
This, after concerns were raised by the newly formed Neighbourhood Watch Group, about the spate of crimes in the area.
President Bacchus pledged to personally assist residents in this regard and gave the assurance that his executive would urge other bus operators to do likewise.
Assistant Superintendent of Police (ASP) Jonathan Nicholls of the Police Public Relations Department was also in attendance at the meeting and reassured persons present of the Police's commitment to embracing and supporting such initiatives.
The meeting was held at Huffles Ranch in Brighton.
The Pleasant Flatz Neighbourhood Watch was established and formerly launched in that community in 2013.
President of the watch, Keith Miller, outlined plans for the programme, both immediate and long- term, including house to house visits by his executive to residents of the community, sensitizing them about the Neighbourhood Watch Programme and recruiting membership. He also indicated that the executive had earlier met with the Divisional Commander, Superintendent Eric Browne to discuss the plans for the area.(Police Public Relations)