Posted on
Avoid excessive consumption of alcohol, make wise food choices – Ministry of Health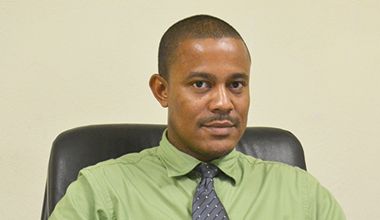 The Ministry of Health Wellness and the Environment advises Vincentians against engaging in activities that can lead to chronic non-communicable diseases, or complicate these diseases, during this Christmas season.{{more}}
The Focal Point for Chronic Non-Communicable Diseases in the Ministry Dr Rosmond Adams notes that this time of the year usually comes with an increase in alcohol use, smoking and the consumption of excess food, in particular food laden with sugar, salt and fats.
According to Dr Adams, the aforementioned activities are significant risk factors for illnesses such as diabetes, hypertension, heart disease and cancer, and should be avoided.
Non-Communicable Diseases account for up to 70 per cent of all deaths recorded in St Vincent and the Grenadines annually.
Dr Adams states that the only way to avoid falling victim to these diseases and their complications is to reduce the risk factors associated with them.
The Ministry of Health, Wellness and the Environment, therefore, reminds the public of the need to avoid the excessive consumption of alcohol and to make wise food choices at this time of the year. Diabetics and persons with other chronic conditions are advised to manage their diet carefully and to continue taking their medication.
A release from the Ministry said the Minister and the entire staff wish all Vincentians a healthy, happy and peaceful Christmas season. The Ministry also thanked everyone for their kind support throughout 2014 and said they look forward to deepening the collaboration in 2015.