Posted on
SVG Human Rights Association changes date and name of rally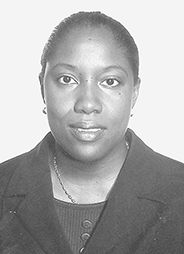 Days after Prime Minister Dr Ralph Gonsalves said he would not join in leading a prayer and peace rally, dedicated to the late Edgar Cruickshank and organised by the SVG Human Rights Association, the group has changed the name and date of said rally.{{more}}
In a press release circulated on Wednesday, December 17, the SVG human rights association stated that it would be holding a prayer and healing rally instead, and changed the scheduled date from December 19 to January 11, 2015 – still to be held at the Clare Valley hard court.
Nicole Sylvester, president of the SVG Human Rights Association, explained in the press release that the decision had been made to postpone the event because Cruickshank's funeral would also be held on December 19 (the actual date of the funeral is December 20).
In an interview with SEARCHLIGHT on Wednesday, Sylvester also responded to the Prime Minister's labelling the proposed rally as "politically contrived" and "inappropriate"; remarks he made during a radio programme on December 11.
"All these allegations are denied," she asserted.
"I would like it to remain focused around prayer and healing," Sylvester emphasised. "I do not want to become embroiled with any political issue… I wish him [the Prime Minister] all the best in the process."
The SVGHRA, in a release issued last week, said: "We are calling on the Prime Minister, Hon Ralph E Gonsalves, the Leader of the Opposition, Hon Arnhim Eustace, political leader of the Green Party, Ivan O'Neal, and political leader, Anesia Baptiste to join us in leading this prayer and peace rally."
On December 6, 2014 Edgar Cruickshank (along with others) was struck by a vehicle whilst attending an NDP public meeting in Clare Valley, and succumbed to his injuries the following morning. (JSV)