Posted on
Purchase items by sharing advertisements on social media – Adz Village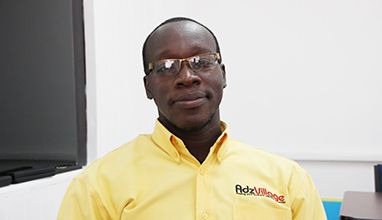 Local entrepreneur Sean Samuel intends to use the power of social media to bring businesses and consumers closer together, through his Adz Village marketing company.{{more}}
The social network manager plans to enable shoppers to "purchase" items on his shopping page, without using money, but by sharing the advertisements featured on the site (www.adzvillage.com) with their other friends on social media.
"Adz Village, is poised to be a household name and the next big thing to hit St Vincent and the Grenadines and the Caribbean in the upcoming months," Samuel told SEARCHLIGHT last week.
"This project has a beautiful concept where advertisers, which is
represented by ADZ will have the opportunity to have members; which is represented by Village, share their ads with friends and others on their social media such as Facebook, Twitter, Google + LinkedIn, just to mention a few. We have added some newer features where members can purchase items from our AdzShop using "points" earn while interacting.
Samuel said that members accumulate these "points" when they share ads, and can use these points to take advantage of offers on the site.
"A store might decide that they have a bag they want to give as a promotion. They can give Adz Village that bag so it is our responsibility to give it away, and that would have a value of, lets say, 1,000 points, and the members will do some things on the site which includes sharing the ads of that advertiser or any advertiser that would bring up their points.
"When a member reaches the required points, he or she can trade in the points and claim the bag."
Samuel added that a new element, the AdzBiz Quiz feature that also allows members to gather points by answering questions, will soon be added to the pages of SEARCHLIGHT, and will allow people without the benefit of immediate access to the Internet, smart phones or tablets, to be a part of the shopping community.
The businessman said that Adz Village, which is already registered in Jamaica and the British Virgin Islands, will also roll out a blogging feature as well as a business history page, and feedback forum and surveys in the not too distant future. (JJ)