Posted on
Security guard fatally shot at Carriere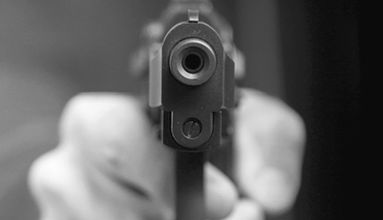 Family members of Ronald Bascombe believe that he was shot and killed because of allegations which had been made against him some time ago.{{more}}
Reports are that around 10 a.m. on December 8, Bascombe, a 59-year-old security guard of Carriere, was standing at a shop not too far from his home, when he was shot several times by an unknown assailant.
"I think he was wrongfully accused of something that he did not know anything about. It's like they wanted to get him out of the way. They wanted him dead!" a relative, who did not wish to be identified because of fear of retaliation, said.
The relative declined to disclose what the allegations against Bascombe were.
After he was shot, Bascombe was taken to the Levi Latham health centre, following which he was transferred to the Milton Cato Memorial Hospital in Kingstown, where he succumbed to his injuries.
The relative said from inspection, it appeared as if Bascombe sustained seven gunshots about his body.
"I have been hearing that he was shot 12 times, but visibly to the front, I could have seen at least seven," the relative added.
The relative said Bascombe had left home to go to Super J supermarket in Arnos Vale and must have been waiting at the shop for a van.
The person described Bascombe as a quiet person who everyone was fond of. The relative added that Bascombe was not known to be a trouble maker and never got involved in illegal activities.
According to another relative, the family is saddened and shaken up by Bascombe's death and stated that he did not deserve to die like that.
"We are keeping faith in God and he will deal with it," the relative said, adding that they were not in a position at the time to speak further on the matter.
This was not the first time that Bascombe had been shot. On March 29, 2014, Bascombe was shot once on the left side of his abdomen around 4 p.m., at Collins, in the Marriaqua area.
For that incident, police had charged Mervin Richardson, labourer of Collins with: unlawfully and maliciously wounding Ronald Bascombe, attempted murder and unlawfully discharging a firearm at Bascombe.
Up to press time, no arrests had made in this week's incident.(KW)