Posted on
Digicel to hold recognition activities for persons affected by cancer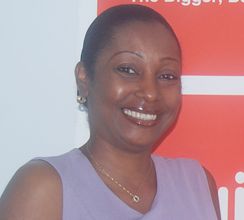 Today Friday, October 24, Digicel will recognize persons who have been touched in one way or the other by cancer.{{more}}
Last Wednesday, Digicel's marketing manager Juno DeRoche revealed that Digicel's flagship store "The Cell," located on Halifax Street will recognize persons who have been affected by cancer.
The recognition activities will begin from 10 a.m. and according to DeRoche, the public is invited to come to the store and interact with cancer survivors and persons from the medical field who on a daily interact with cancer patients.
The session will see persons receiving breast cancer pins, cupcakes and other goodies, while a number of breast cancer survivors will receive special packages.