Posted on
Injured man loses battle after being struck in head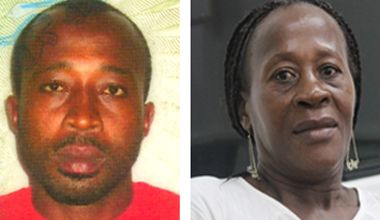 A man confined to the Intensive Care Unit 0f the Milton Cato Memorial Hospital since being struck in his head by a falling branch has died.{{more}}
Lydia Browne paid SEARCHLIGHT a visit on Thursday, October 16 to report that her son Allinford Horne, for whom she had been seeking assistance, had passed away the day before.
Browne was seeking financial help to enable Horne, 33, to travel to Grenada for brain surgery, but unfortunately, the South Rivers man succumbed to his injury before he could make the trip.
On October 5 this year, Horne was in the forest cutting trees when a branch from one of the trees detached and hit him in his head.
The father of two is expected to be buried this Sunday in South Rivers.