Posted on
Farmers take part in butternut squash planting exercise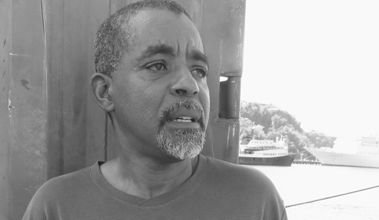 Close to 30 farmers on the windward side of the island, were afforded the opportunity recently to participate in the Ministry of Agriculture's first demonstration exercise for the planting of butternut squash.{{more}}
The vegetable is among the list of five commodities named to be exported to the UK market through a collaborative project spearheaded by Ministry of Agriculture and Winfresh. The other commodities include: hot peppers, sweet potatoes, ginger and yams.
Speaking at the exercise, chief agricultural officer (CAO) Leslie Grant said the Ministry will be providing 100 per cent support to the farmers.
Coordinator of the UK export project Colville King told the farmers present that the project is geared at replacing the earnings lost from the once booming banana industry. He said St Vincent and the Grenadines is known for its diversified agricultural commodities.
Meanwhile, two farmers, Hazard Joseph and Allan Pilgrim, also spoke highly of the project's positive impact on farmers, their communities and St Vincent and the Grenadines on a whole as a result of the export project.
The demonstration exercise was conducted by vegetable expert within the Ministry of Agriculture Philbert Gould.
Farmers interested in being a part of the project may collect forms from agricultural stations and extension officers, as well as the main office at the Ministry of Agriculture.