Posted on
Ministry of Health seeking to lease Maryfield Hospital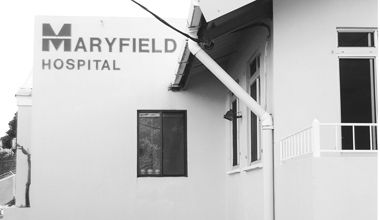 The Ministry of Health, Wellness and the Environment is looking into the possibility of leasing the privately owned Maryfield Hospital for four months.{{more}}
At a press briefing on Tuesday, October 14, Prime Minister Dr Ralph Gonsalves disclosed that challenges have arisen at the Milton Cato Memorial Hospital (MCMH) in Kingstown, because of rehabilitation work which is presently taking place there.
He said that negotiations are ongoing between the Ministry and proprietor of the Maryfield Hospital, consultant gynaecologist and obstetrician Dr Daniel Garraway.
"There is a challenge with all the work which is being done with the maternity ward," the Prime Minister explained.
"I've given the green light for those negotiations to go ahead; the Ministry of Health wants to lease Dr Garraway's hospital for about four months. It shouldn't be more than that because we want to make sure that in all the changes which we are making down at the hospital for the temporary purposes, while the contract is being carried out as far as is humanly possible, not to have unbearable inconveniences."
In August, new regulations were implemented at the MCMH to facilitate the rehabilitation of areas, including female medical and female surgical wards. This project falls under the 10th European Development Fund programme and also incorporates the refurbishment of the Mental Health Centre and two polyclinics at Mesopotamia and Buccament.
The construction at the hospital is being done by Hutchinson Construction and has an approximate cost of $5.5 million.
"The Hutchinson Construction, it has been reported to me that they have been doing their work very seriously, they are a serious group. They do their work professionally," Gonsalves said.
The Maryfield Hospital is located at Gunn Hill on the outskirts of Kingstown. (BK)