Posted on
Plans in place to improve functioning of SVGPA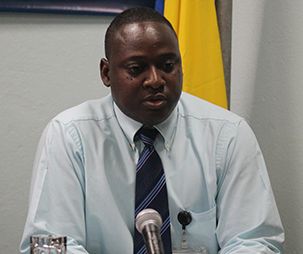 Plans are being put in place to ensure that the St Vincent and the Grenadines Port Authority (SVGPA) improves its functioning in the years to come.{{more}}
This was revealed by CEO of the SVGPA Bishen John on Tuesday, while speaking at a media briefing for the 50th anniversary celebrations of the Kingstown deep-water pier.
John told media officials that a port rationalization study, which was commissioned by the Government, in conjunction with the Caribbean Development Bank, is being carried out in St Vincent and the Grenadines.
"This rationalization study…was to provide for the best facilities that the country would need for 2035 and beyond. It wasn't limited to any one geographical area as to say the current port. They looked at all the areas and all social and economic factors and develop options for us to see what port facility or facilities we would need and we do have that," the CEO said.
John further outlined that the process is ongoing and noted that the study is currently in the second phase, which consists of looking at what port facilities will be needed in the Grenadines.
"We are seeing major development in the southern Grenadines islands. As soon as this study is finalized, it will be made public to one and all," he said.
John also noted that the future of the SVGPA will be discussed on one of three radio programmes that are slated to take place this month, as part of the 50th anniversary celebrations. (BK)