Posted on
CDC postpones prize-giving ceremony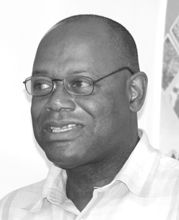 The Carnival Development Corporation (CDC) has postponed its prize-giving ceremony, originally scheduled to take place yesterday, September 25.{{more}}
The ceremony, at which Minister of Sports and Culture Cecil McKie will deliver the main address, will now be held on Thursday, October 2, at the Murray Heights Hotel.
A press release from the CDC stated that it "deeply regrets having to postpone the Prize Giving Ceremony and apologises to all Carnival stakeholders for this delay".
It was also stated that the postponement of the event was due to the non-arrival of trophies from Trinidad Trophies Ltd, from whom they were sourced.
Previously, the CDC had purchased trophies from a company based in New York, USA, but ceased doing so after receiving complaints of inferior quality.
"In keeping with a request from the components for better quality trophies more in line with the festival, the DCD had contacted the Trinidad firm to supply the 2014 trophies," stated the press release.
The ceremony is held on an annual basis to distribute trophies and prize monies won by individals and Mas bands in the various competitions held over the Carnival period.
This year, Vincy Mas took place from June 27 – July 8.
The prize-giving ceremony will also hear addresses from CDC officials and various stakeholders.