Posted on
We all have a part to play in the promotion of national development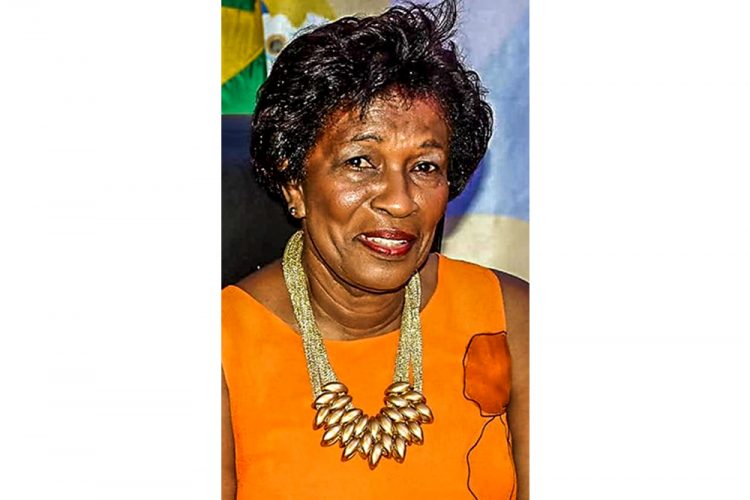 MESSAGE FROM HER EXCELLENCY MRS SUSAN DOUGAN, OBE
GOVERNOR-GENERAL OF ST VINCENT AND THE GRENADINES
TO MARK THE 40TH ANNIVERSARY OF INDEPENDENCE
OF ST VINCENT AND THE GRENADINES
27TH OCTOBER, 2019
My fellow Vincentians, St Vincent and the Grenadines became an independent nation 40 years ago on October 27, 1979. From that day on, the government and people sought to build our nation at a pace consistent with the means available to so do, mindful of the local, regional and international context within which we were expected to navigate and chart a course of national development. This nation building had to be pursued with due regard given to the rule of law, good governance, national security, morality, peace and tolerance. Successive governments have remained firmly committed to preserving, building, bolstering and advancing our nation's capabilities.
Education has always been an important requirement for nation building and is undoubtedly the most essential catalyst for human resource development and we have seen citizens taking advantage of the increasing opportunities in education, particularly through the availability of increased scholarships offered locally and by countries around the world. The emergence of the knowledge society and the knowledge-based economy has repositioned education to be creative and innovative while strengthening access to cross-border platforms through e-learning. The revolutionary developments in information and communications technology (ICT) have indeed contributed to every facet of our economy.
Since Independence, we have witnessed how science and technology continue to transform the way goods and services are produced and traded. They have enabled innovation, competitiveness and modernisation in our productive sectors, thereby increasing productivity and generally improving the quality of life.
Throughout the past 40 years, the government and people have, to a large extent, worked together to promote our culture and industries, provide advocacy for the disadvantaged and vulnerable in the society, solve our problems peacefully, promote a robust public sector with the attendant legislative reforms and develop the basic physical and organizational structures and facilities. Notwithstanding the many achievements, there is still much work to be done, hence the call for 'Renewal at Forty'.
While the 'Renewal at Forty' calls for government to set the overall policy framework, it is imperative that the emphasis be placed on the populace as a whole committing ourselves to a renewed effort at not just self-development but more so national development. We need to join hands and hearts together in an all-out assault on societal ills such as crime, falling values, family breakdown, drug and alcohol abuse, rising individualism and domestic violence.
Some of us do not see ourselves as having an individual responsibility to assist in the promotion of national development but there can be no renewal unless we rid ourselves of this mistaken notion and fully embrace the concept of collective responsibility. We must start by reassessing our own roles in the country's development.
I urge each and every one of us to start the renewal process by reaching out to our neighbours and determining among ourselves how we can come together in meetings of the minds to tackle the problems in our respective communities. We also need to find ways to strengthen the foundation already provided by those persons who have contributed in one way or another to building St. Vincent and the Grenadines. We must be proactive, focussed, motivated, caring, respectful, morally sound and truly genuine in what we do.
Amidst it all will be the weak and vulnerable who will not have the ability to contribute but will instead need a helping hand. We have an obligation to support them, nurture them and not leave them behind so that, one day they will in turn make their own contribution to the nation's development.
The process of renewal must include a reassessment of how we take care of our natural environment so that we do not desecrate what has been bequeathed to us by our forefathers and so short-change the generations to come. Let us all take the effects of climate change seriously and redouble our efforts to address some of the causes.
Renewal involves putting aside our petty differences and working harmoniously to build a society that we all can be proud of. It is time for our parents, teachers, theologians, community leaders, citizens at home and abroad to work with the authorities to continue to build a country that will stand out as a beacon of success.
My family and I take this opportunity to wish the nation a Happy Independence Day. May God bless us all.