Posted on
Let us not forget God in the midst of our development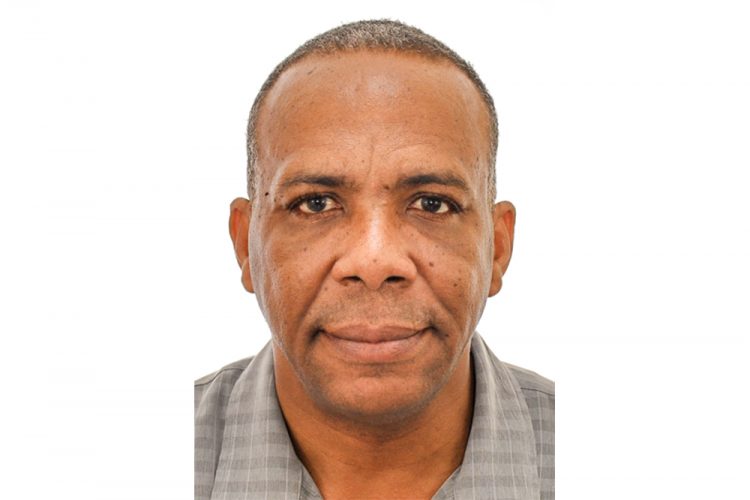 from the Pentecostal Assemblies of the West Indies
by Reverend Stephen Ollivierre
District Presiding Bishop
In the Bible, 40 was significant. Rain fell for "forty days and forty nights" during the Flood (Genesis 7:4).
Jesus fasted for 40 days and 40 nights. Matthew 4:1-3. Moses reminded the children of Israel, "These 40 years the LORD your God has been with you, and you have not lacked anything" (Duet 2:7).
As a nation, we must be thankful to God for allowing us to reach this 40-year milestone. What we needed as a nation He has provided, similarly to the children of Israel. It is a time to contemplate on the many ways God has favoured our land. In retrospect this milestone, it is safe to say that our country has made tremendous strides. St Vincent and the Grenadines is no longer an unknown dot on the map, but is now recognized internationally, even more so, after we were elected to sit on the United Nations Security Council. There is a lot that can be said as we celebrate our 40-year history. We have made advances and achieved many successes. Sad to say, we have also made many errors. However, if we do not pay close attention to what this country has accomplished, the tendency is there to always reflect on human effort, rather than on what God has done.

A few years ago, I was surprised when a teacher said there was no God. I thought to myself, "that individual is blind!", but there are others who also hold to that view. Forty years ago, poverty was rampant, school attendance seemed not to be compulsory, our housing situation was generally poor, and unemployment was rife. Those conditions drove us to our knees, and God answered our prayers. Without a doubt, we knew there was a God. Our God promoted different governments in this country to make a difference in our lives. Today, many of our children and family members are privileged to have a university education, we have jobs that enable us to earn an income to buy a home or build one, and our poverty level has dropped. With all of these benefits, are we now denying there is a living God? It is shameful, but this is what happens as some would say with development. God is so easily forgotten in the midst of our progress.
As a developing nation we cannot take crime flippantly. "It could be argued (that) the most serious crime problems are now to be found in developing countries." Quoted by crime science. As a result of that view, there is acceptability to crime committed in this country. Some have argued it is minimal, therefore, it should be taken lightly; but as citizens of this blessed land we cannot take it as the norm.
A number of studies have looked at the negative impact crime has on the Caribbean. According to crime council, "criminality erodes confidence among investors, reduce international competitiveness, and increases human suffering." Inter-American Development Bank (IDB), the University of the West Indies, and others, show that "crime also is having a negative effect on social development, by diverting limited resources away from health and education to security, the control of crime and the provision of facilities necessary for the administration of justice."
As a nation celebrating forty years, we cannot sit back and accept it as development. We must pray for our nation daily, cooperate with our law enforcement officials, and we must determine to talk to our people continuously concerning their behavior.
Presently, our laws are now challenged in courts. In the past there was a clear demarcation to what we should accept and what we should reject as a community. However, as a nation we have become docile and is slowly turning away from God. In some homes it is no longer mandatory to attend church. Bibles are not read, and children are not taught how to pray. As a result of this, sins that were easily condemned by the masses are now seemingly tolerated by many. I believe that we must condemn sin, for God is always calling on sinners to desist from such practices. He has given us all what it takes to be victorious over sin. However, as a developing nation, we are challenged by individuals who do not want to be guided by God's Word. It is time for Christians to rise up, and, through evangelism, take back our land.
Today I stand resolute, by stating God has brought us this far and He is capable of taking us further in the future. "I don't know about tomorrow, but I know who holds my hand."
St. Vincent and the Grenadines Happy independence.