Posted on
Miss Vincentian Chocolate Megan Greaves Gaia- Goddess of Earth Miss SVG 2019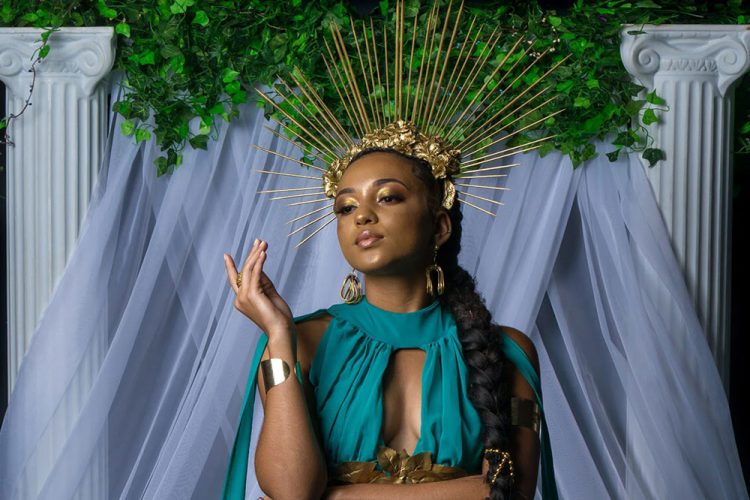 Megan Greaves
Date of birth: February 22nd 1998
Age: 20
Hometown: Fountain
Adventurous, ambitious, a free-thinker, a believer in equal rights for all, a proud Vincentian – that is Megan Ariel Greaves, a delegate in the Miss SVG 2019 pageant. Megan is currently employed as a Finance Assistant at Digicel SVG Ltd, and plans to pursue undergraduate studies in Business Management – which will mark the beginning of a career path that will blend entrepreneurship and financial management.
Megan attended the St. Mary's Roman Catholic School and the St. Vincent Girls' High School – where she immersed herself in several extra-curricular activities. She enrolled as a Girl Guide, joined the school's dance group, and played 'double guitar' and bass steel pans with GHS's steel orchestra. Megan is also a member of the Arabesque Dance Company of SVG. At the tertiary level, she completed CAPE studies in Biology, Chemistry and Communication Studies at the SVG Community College: Division of Arts, Science and General Studies.
Megan enjoys spending time at the beach, boating and snorkeling in the Grenadines, kayaking and hiking. Among her favourite delights are Hawaiian pizza and passion fruit juice. A lover of music, her favourite genres are Soca, Dancehall, Reggae, RnB, Pop and Soul.
As a first time pageant contender, Megan's determination and willingness to accomplish her life's goals fuel her desire to succeed in the Miss SVG 2019 pageant. Megan's views her participation in this year's pageant as an opportunity to showcase the culture, beauty and uniqueness of St. Vincent and the Grenadines. It is also a celebration of our people – that although we are 'small' in numbers, we are big in heart!