Posted on
Man who claims he's exempt from local taxes sent for psychiatric evaluation (+ Video)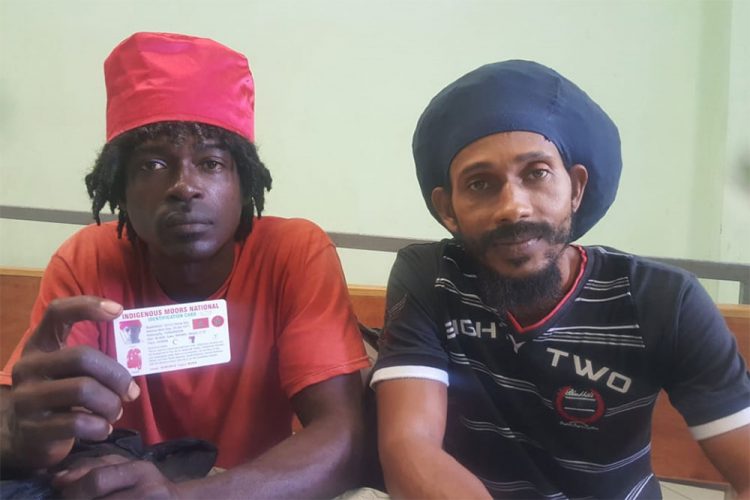 Hezekiah Naphtali, a Vincentian who legally changed his name to Tonic Ikiya Ali is currently a ward of the Mental Health & Rehabilitation Centre at Glen, undergoing a psychiatric evaluation for the second time this year.
Ali's latest detention at the facility began on November 28 after he appeared at the Serious Offences Court in front Chief Magistrate Rechanne Browne-Matthias on a charge that on July 28, 2018 at the Grenadines Wharf in Kingstown, being the driver of motor vehicle PD139, he did use the vehicle without the relevant licence in respect of the said vehicle for the period April 1 to Sept. 31, 2018.
He is also charged that on the same date and place, he used the same vehicle without there being in force a policy of insurance in respect of third-party risk in respect of the said vehicle. A third charge is that he did drive the said vehicle without being the holder of a driving permit.
This was the second time that he had appeared in court, having in July gone to the Kingstown Magistrate's Court to answer these charges after which Senior Magistrate Rickie Burnett sent him for an evaluation which came back clearing him of having any mental health issues.
Ali claims that he is an indigenous Vincentian with "sovereign" rights and therefore renounces his nationality.
He said that he is not part of SVG, and as a result, under his "Moorish rights" he is exempt from certain statutes, specifically, the payment of taxes.
Ali explained his stance in a December 7, 2018 interview with SEARCHLIGHT at the Mental Heath and Rehabilitation Centre at Glen.
He returns to court on December 14 for the continuation of the matter.