Posted on
Agape drama group riding high on success of Best of SVG win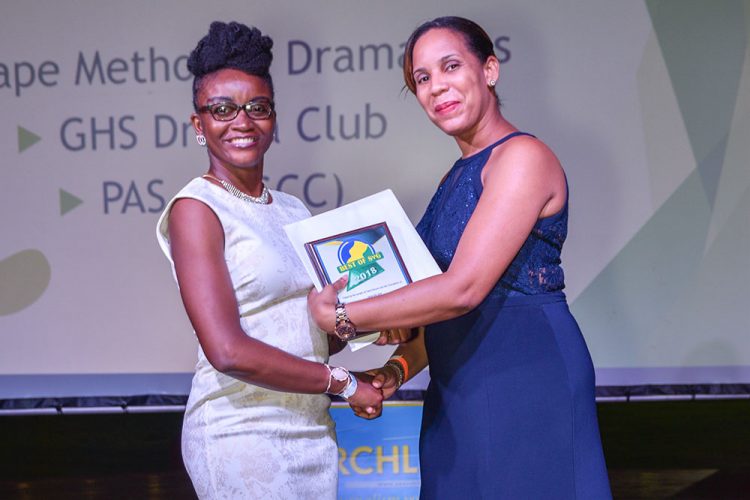 The members of the Agape Performing Arts Theatre Group are proud that they were voted the Best Theatre Arts/Drama Group in the 2018 Best of SVG awards.
"It is a high level of appreciation to know that people really recognize us and the hard work that we put in over the years," Managing Director of the Agape Performing Arts Theatre Group Kevin Rodrigues told SEARCHLIGHT recently.
He said that this year, the group is celebrating 20 years in the creative industry so to be recognized at this juncture in their journey as the best, is a major accomplishment.
"The win has opened doors, because the same time we were voted best theatre group we travelled to St Lucia and we would have leveraged on the title as the number one theatre group coming out of St. Vincent and the Grenadines," Rodrigues said.
He also noted that he thinks no group is better placed to win the award than his group as over the years they have developed a high standard within the creative industry.
"I realize that we have created a good following and made a good influence in the creative industry," said Rodrigues who added that for the last 20 years, Agape has put on close to 100 plays.
Productions include "Only time would tell", "Don't tell nobody", "Behind the walls", "Perfect", "Number 7" and "Bondo and Sibel".
"When nominated, we expected to win because looking at the fan base we have, and people were saying that they would vote for us. We will be campaigning to make sure we win again," Rodrigues said while adding, "it's a good initiative because we leverage and say 'Agape performing arts, the best of SVG' and when we send out sponsorship letters, so it gives you a kind of flare and a different image because people want to hear you are the best of something".
The group was founded on September 1, 1998 and has about 25 members with only about 15 being active. Rodrigues said they will soon embark on a membership drive.
The next Best of SVG campaign will take place in 2020.