Posted on
Chill Spot is the people's choice for outdoor dining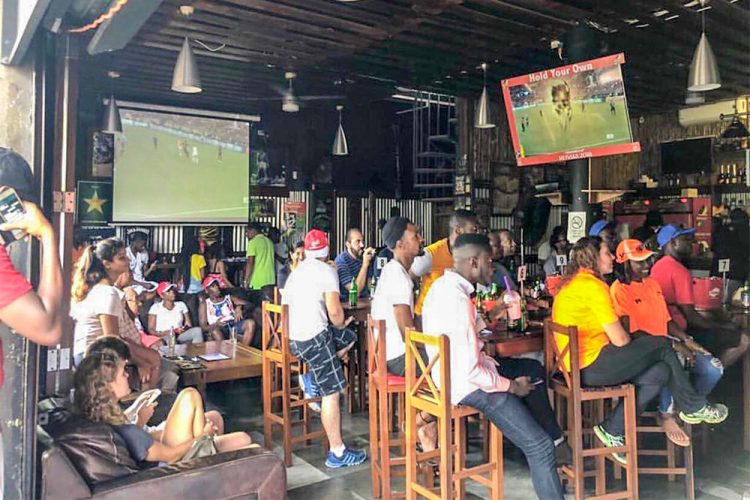 Great food, awesome ambience, professional staff and opening and closing hours that cater to everyone is what Chill Spot's management says makes their restaurant stand out.
Chill Spot Bar and Grill has for the second consecutive year been voted as having the Best Outdoor Dining in the 2018 Best of SVG awards.
The establishment, located at Arnos Vale has been around for over three years and is owned and managed by Lance and Maferne Oliver.
The restaurant serves breakfast (from 7 a.m.) as well as lunch and dinner. The menu consists of a wide array of foods including burgers, roast pork, roast chicken, pizza and local juices. Maferne says they have something for everyone.
"We feel really good [about the award]. We feel we are doing something right but as you know there is always room for improvement and we usually listen to what our customers have to say," Maferne said in a recent interview.
She said that Chill Spot brings a difference and persons are comfortable and relaxed while dining there as they can come to the establishment dressed the way they feel comfortable.
Chill Spot has a staff of 20, all of whom Maferne said help create the relaxed ambience. She also noted that parking and security are also provided, something that many other establishments lack.
"It is a lot of work, challenging, you have to be on top of your game," said Maferne who added that getting the award for the second consecutive years has boosted Chill Spot.
"People talk about it (the award) and that's great," Maferne said, while noting that the restaurant can cater for large groups and has foods that can please the palate of anyone, no matter the age.