Posted on
Photographer's prestige increases as a result of win in 2018 Best of SVG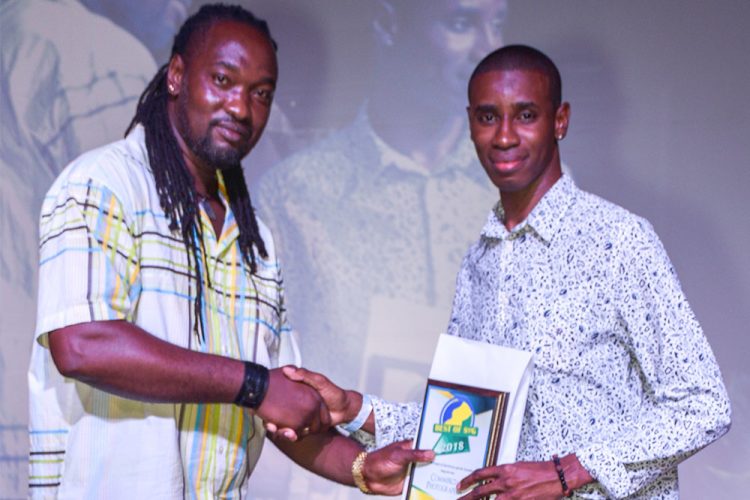 Being voted Best Photographer in the 2018 Best of SVG Awards was an awesome experience for Enrico DeShong of VIPPIXSVG.
"My reaction was a real shocking one," he said of the night he was announced as winner in the Best Photographer category of the Interactive Media Limited (IML) initiative.
"I was really shocked, honestly, because I was sitting there at the time and I was like "they already know who the winner was because no one has contacted me to write a bio and bios of the finalists are being read."
That is what I was saying, that was my interpretation of the whole thing so when my name was called I was shocked," DeShong told SEARCHLIGHT recently.
He said that he knew that Edson 'Tequila' Ross won the award in 2017 and he was still a big name, so he thought that maybe Ross had won again so that added to his surprise.
"I was also very grateful because a lot of people who would have voted, a lot of them don't come to me personally and talk to me. Some of them would pass me in the street and I didn't even know that they are following my work and I am grateful," DeShong said.
He noted also that winning the award has boosted his image as there are places where he went, and persons addressed him as "Best Photographer".
"Persons are using that Best of SVG thing to address me. I did an event and the person hosting the event introduced me as "your photos will be taken tonight by the Best of SVG winner" and people were amazed and was like "What is this Best of SVG?" because it was a lot of foreigners there," DeShong revealed.
He further described the award as prestigious and sometimes his mother boasts about.
"My mom tells everyone "my son is the Best of SVG" … everybody was watching this show (on the night of awards) and to some people, it was like watching the Grammy's in America. Here when people hear Best of SVG, it makes them feel a bit more comfortable like their photos are being taken by somebody with prestige," DeShong explained.
He said there are persons who have hired him since the award and have told him the reason they did was because of the award.
Doing photos professionally for the last seven years using his trusted CANON, DeShong revealed that he went into photography because he was (and still is) "wowed" by the impact photos have on people.
"…Being able to make that kind of memory for somebody…sometimes you take the picture and you don't realize how they will come out and you show them the actual finished thing and they are like 'wow'. That kind of effect on people that pictures have, I think that is what attracted me," DeShong added while noting that he prefers event photography.
He has done photography work for all-inclusive events put on by Amgine Entertainment and has also done work for Carnival Events and private corporations.
"Listen to advice. A lot of people figure they know everything. Listen to the good and bad criticisms and take them and effect change. You never know everything in this, even the experts tell you that," is DeShong's advice to persons in the business.
Persons can contact and view DeShong's work through his social media accounts which are in the name VIPPIXSVG on Facebook and Instagram and all other social media forums including Tumblr.