Posted on
Kailon Kirby – Being a Vincentian Athlete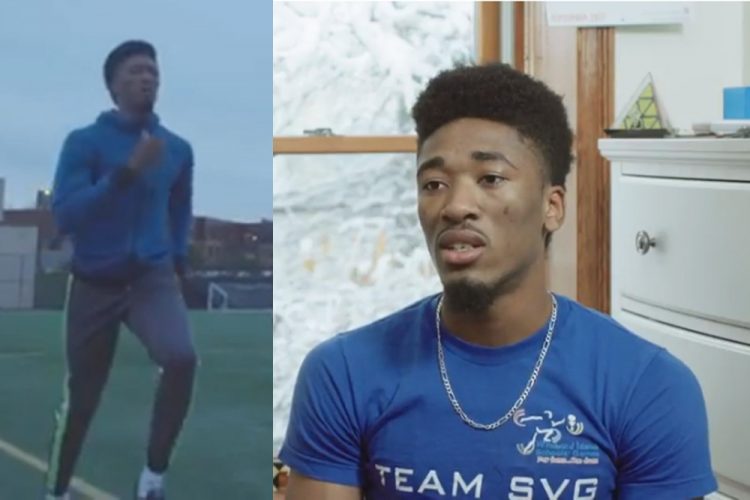 SEARCHLIGHT is pleased to present this short film on Kailon Kirby, a Vincentian student athlete currently studying and training at the Kingsborough Community College (KCC) of City University of New York.
Kailon, a past student of the Thomas Saunders Secondary School enrolled at the Brooklyn-based educational institution in September 2016, and early last year, KCC's director of Athletics Damani Thomas said Kirby has "proven a quick learner and has the tools necessary for success at the next level."
He was named the Most Valuable Male Player at the City University of New York (CUNY) Athletics Conference's Community Indoor Championships in February 2017. Kailon won gold in all events he contested at the New Balance Track and Field Center in the Upper West Side of Manhattan. He was the best performer in the Shot Put, with his 9.68m throw and had a leap of 13.79m in the Triple Jump. Kailon's Long Jump distance was 6.24m and he shared the High Jump top honours with Hakeem Mowatt, as the two had a height of 1.74m. Kailon showed his all-round skills, as he, along with Kimone Paterson, Ji- Aire Jones and Hakeem Mowatt, timed three minutes 38.20 seconds, to win the 4 x 400m.
This is the first of four short films in the series 'Being a Vincentian Athlete' produced and directed by filmmaker Aiko Maya Roudette which we at SEARCHLIGHT present as part of the nation's celebration of our 39th anniversary of Independence.