Posted on
Red Velvet Sandwich Cookies with Cream Cheese Filling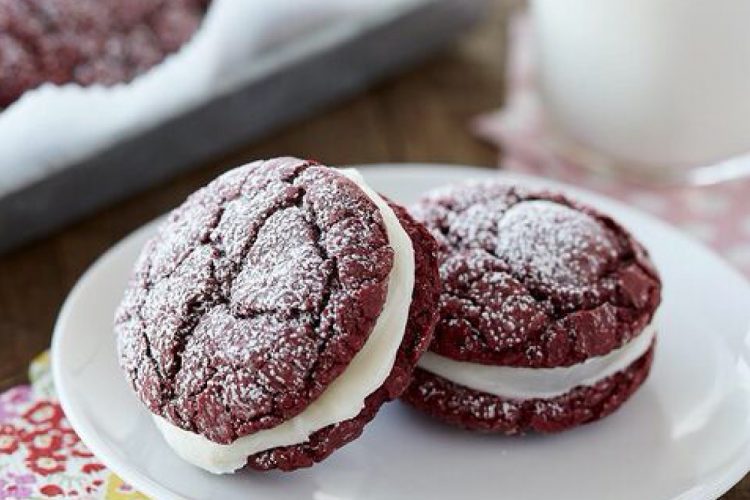 If you want to make some delicious cookies this Christmas without the fuss, then this is the recipe for you. It's so easy and absolutely delicious.
You will need:
1 box favourite red velvet cake recipe
2 tablespoons cocoa powder
2 Eggs
1/ 2 cup butter (1 stick, melted and cooled)
Icing sugar (1/2 cup for cookie, 3 cups, sifted, for filling)
1 package cream cheese, softened (8 oz.)
Method:
Preheat oven to 325°F. Line cookie sheets with parchment paper. In large bowl stir together cake mix, cocoa powder, eggs and butter until well-combined. Roll heaping tablespoons of dough into balls and coat in icing sugar. Freeze cookies 15 minutes. Roll cookies again in icing sugar. Space 2 inches apart on prepared cookie pan. Bake 16-18 minutes or until centres of cookies are semi-firm to the touch. Cool cookies on pan on cooling grid 2 minutes. Remove from pan; cool completely on grid. For filling, in large bowl, beat cream cheese with electric mixer until light and fluffy. Gradually add confectioners' sugar. Beat on high until smooth. Using spatula, ice bottom cookie with filling. Top with another cookie, repeating until all cookies have been filled.
Tip: If you don't want to add the additional icing sugar to the cookie dough balls, that's fine.