Posted on
Devilled Eggs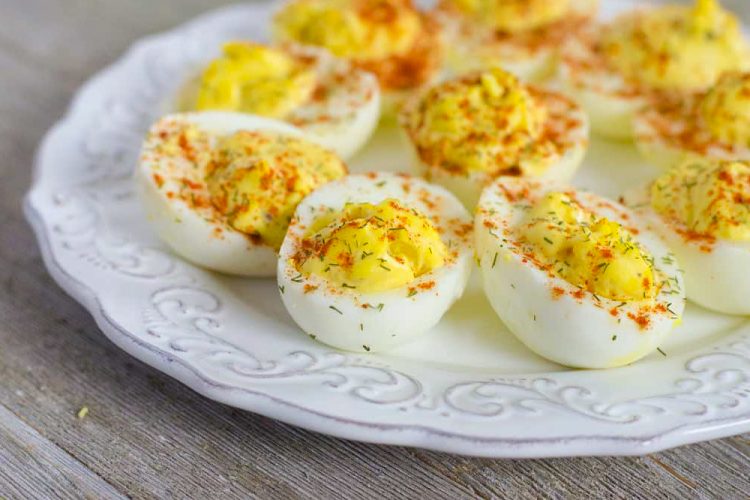 I'm going to try give you guys lots of party options for the upcoming Christmas season so that your Christmas party will be a real treat. Enjoy.
You will need:
7 hard boiled eggs
1 tablespoon relish
1 tablespoon mustard
5 tablespoons mayo
1/ 2 teaspoon salt
1/ 2 teaspoon pepper
2 teaspoons paprika
*Piping bag for filling
Method:
Cut hard boiled eggs in half and remove yolks to a small bowl. Place whites onto a tray or large plate. In the bowl with yolks, mix in relish, mustard, mayo, salt, and pepper. Place mixture into a piping bag and pipe into the centers of the whites. Top with paprika. Serve cold!
Tip: Add a large star point tip to the piping bag for a really fancy finish. Example below.