Posted on
Pan Fried Cinnamon Banana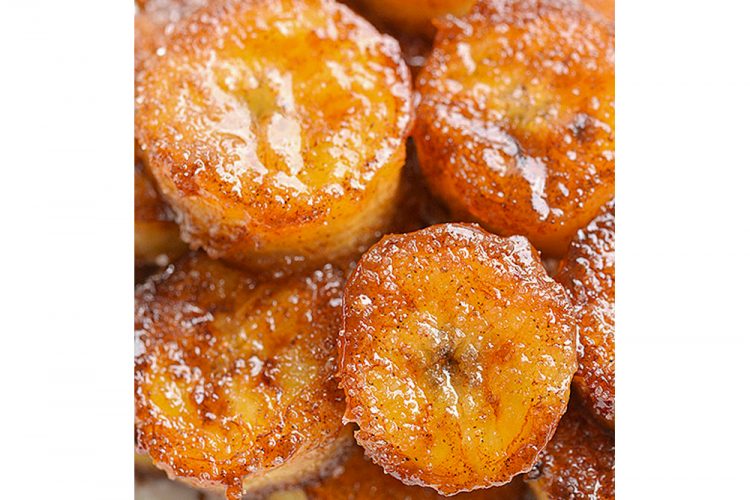 The first time I had this dish was in Bequia at one of the restaurants. With the usual beautiful Bequia beach scenery, I sat with my husband and decided to try this for the first time. Although I like bananas, I really wasn't sure if I would even like this dish. I was so glad I decided to have it. The cinnamon complimented the not too ripe bananas. Paired with a dollop of ice-cream on top, we wiped the plate clean that day.
You will need:
2 Bananas, cut into 1/ 2" pieces (ripe and firm)
1/ 2 teaspoon Cinnamon
1 Tablespoon butter
1 Tablespoon sugar (or 2 tablespoons honey)
Method:
Combine the cinnamon, butter and honey in a frying pan over medium-high heat until melted and combined. Add the banana slices and cook for 4 minutes until the bottoms start to caramelize and turn golden brown. Adjust the temperature and cooking time as needed so that they don't burn. Flip all the banana pieces and cook for another 4 minutes until the other side is golden brown. Serve immediately over ice cream, yogurt, pancakes or french toast.