Posted on
Breakfast Omelet Muffins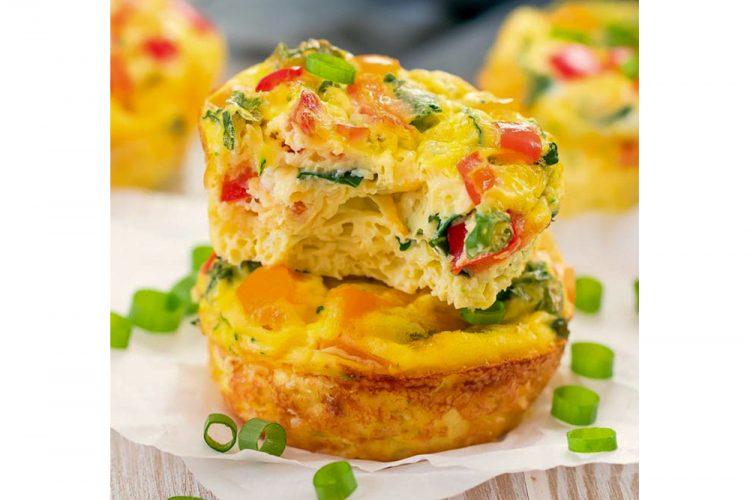 This is a wonderful twist on a classic. They are very delicious, quick and very easy. My husband loves when I make these. I make a batch and put in the freezer, but I must say he eats them out rather quickly and they never last as long as they should. So if you're looking for a new breakfast dish that won't take up much time, then this is for you.
You will need:
8 large eggs
 1/ 2 cup milk 
 1 cup shredded cheddar cheese
 1 cup peppers diced
 1/ 2 cup spinach roughly chopped
 1/ 4 tsp salt
1/ 4 black pepper (optional)
 2 leaves chive thinly sliced
Method:
Preheat oven to 350°F. Grease the interior of a nonstick muffin pan. In a medium bowl, add eggs and milk.
Whisk until uniform. Stir in cheese, bell peppers, spinach, salt, chives and any other omelet ingredients you are adding.
Scoop batter into muffin tin, filling them almost to the rim. You should have enough batter for 12 muffins. Bake for about 20-25 minutes, or until eggs are cooked.
The muffins will initially be very puffy, but will sink back down when they cool.
Use a thin spatula to loosen edges of muffins to remove them from the pan. Eat while warm. Store muffins in fridge or freezer.
Tips: Feel free to omit the salt and add a dash of all purpose seasonings of your choice.