Posted on
Coconut Bakes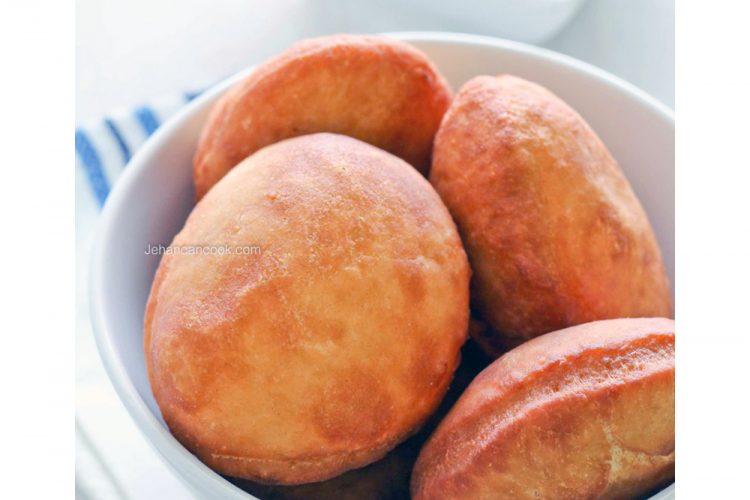 You will need:
3 cups all purpose flour
1 tbsp baking powder
1/3 cup sugar
Pinch of salt
1/ 4 tsp cinnamon
4 tbsp margarine
1 cup coconut milk
Method:
Mix flour, baking powder, sugar, salt and cinnamon together in a bowl. With a fork, or using your hand (quick method) rub margarine into flour mixture. Add coconut milk to make a firm dough, but not stiff. Dough should be easy to roll. Let dough sit, covered for at least an hour. Roll dough to about 1/4 inch in thickness and cut with anything about 3-4 inches wide. Heat about 3 inches of oil on a medium fire. When oil is hot, fry dough until golden brown, flipping once. Served hot with salt fish or any filling of your choice.
Tip: Make sure the oil is hot. This makes the dough to puff almost instantly when it hits the hot oil and form a pocket in the middle.