Posted on
Spicy Lime Plantain Chips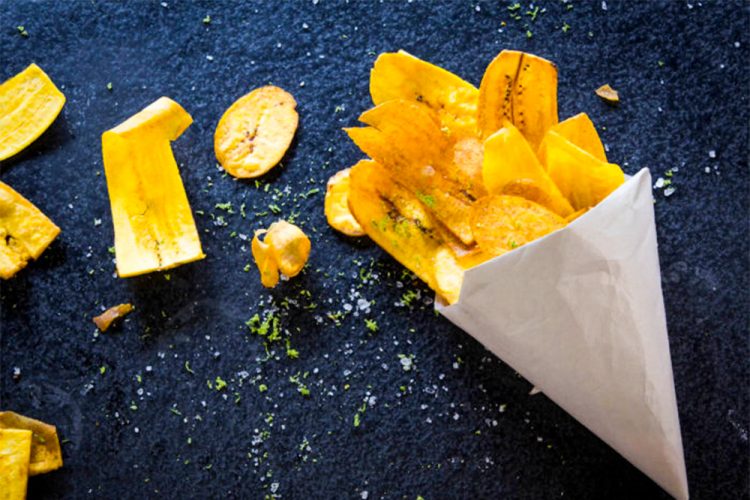 I do believe that you will never know what you truly like unless you try new things.
You will need:
4 Plantains very green, peeled (about 1 1/ 2 lbs)
1 1/ 2 teaspoons lime zest
1 1/ 2 teaspoons salt
1/ 4 teaspoon ground cayenne pepper
4 cups oil for deep frying

Method:
Combine lime zest, salt and cayenne; set aside. Preheat oil to 375°F in a heavy frying pan or small deep fryer. Cut ends off plantains; score each plantain lengthwise 5 times with sharp knife. Soak in a bowl of hot water for 5 minutes before peeling. Slice the plantains into very thin strips, 1/ 8-inch thick, using a hand slicer or mandolin. Fry in small batches for 30 to 45 seconds, turning as needed until golden. Drain in single layer on paper towels. Sprinkle with lime and salt mixture. Cool completely before serving or storing.