Posted on
Pineapple Banana Bread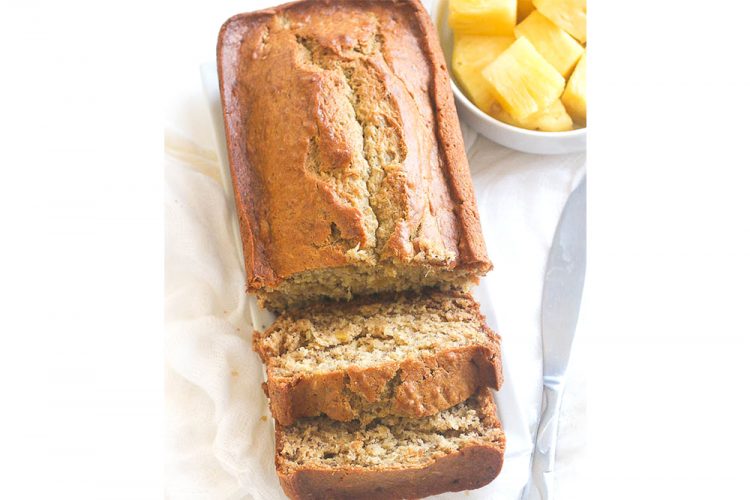 You will need:
1/2 cup salted butter (melted)
1/2 cup granulated sugar
1/2 cup brown sugar
2 eggs
4 medium bananas 
1/2 tsp vanilla
1 tsp baking soda
1 1/2 cups all-purpose flour
1 cup chopped pineapples or crushed
Method:
Pre-heat your oven to 350 degrees. Then, peel the bananas and put them into your mixing bowl. Using the whisk attachment, run this for about a minute until the bananas are nice and mashed up. You can also just finely crush them as well. Then, place the butter in a microwave or pot and heat for about 10-20 seconds until melted. Add this to your mashed bananas in your mixing bowl. Next, add the brown sugar, the granulated sugar, and the eggs and mix until smooth for about a minute. Add your vanilla and baking soda next and mix until fully incorporated. Finally, you will add the flour 1/2 cup at a time, making sure to mix well between each addition. The last step is to add the drained pineapples to the batter and stir until they are evenly distributed. Pour the batter into a greased loaf pan or ceramic non-stick loaf pan and cook for 55-60 minutes. Rotate half-way through the cooking time. Serve warm.