Posted on
Coconut Oatmeal Cookies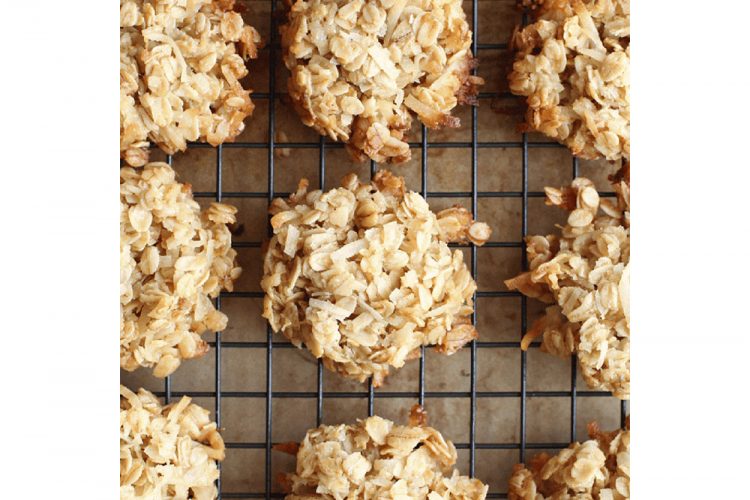 You will need:
1/ 2 cup melted or very soft coconut oil
1/ 2 cup light brown sugar
1 egg
2 cups old fashioned oats
1 1 /2 cups sweetened coconut flakes
Method:
Preheat the oven to 325 degrees. Stir together the coconut oil, sugar and egg until smooth. Add the oats and stir until well combined. Stir in the coconut. Scoop 2 tablespoon portions onto a parchment (waxed paper) baking sheet. Press the cookies together with your hands, as needed. Bake for 12 minutes and then let cool at least 5, preferably 10 minutes, before removing to a wire rack or plate. Store in an airtight container. Enjoy!
Tips: This is a loose cookie "dough." You'll need to press the cookies together slightly with your hands after scooping them onto the cookie sheet.