Posted on
Baileys Shamrock Shake & Pina Colada Sangria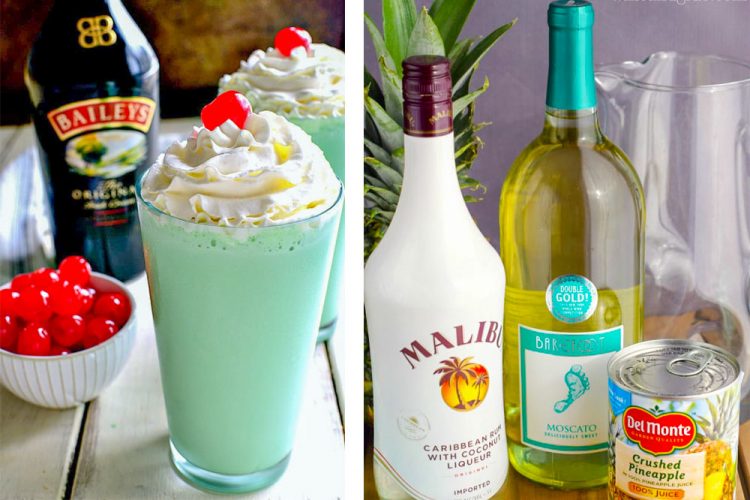 More Drinks
What more can I say, it's more drinks. Enjoy. Please drink responsibly and never drink and drive.
Baileys Shamrock Shake
You will need:
3 cups vanilla ice cream
1/ 2 cup Baileys Irish Cream
1/ 2 tsp. mint extract, not peppermint
10 drops green food colouring
5 drops yellow food colouring optional
whipped cream
maraschino cherries
Method:
Combine ice cream, Baileys Irish Cream, mint extract, and food colouring in a blender.
Blend until smooth. Pour into glasses; top with whipped cream and a cherry.
Pina Colada Sangria
You will need:
2 750 ml bottles of moscato 
20 oz can of crushed pineapple juice and pineapple
1 1 /2 cups coconut rum 
Method:
Combine all the ingredients in a larger pitcher. Refrigerate overnight, and serve chilled.