Posted on
Peanut Butter Chocolate Banana Bread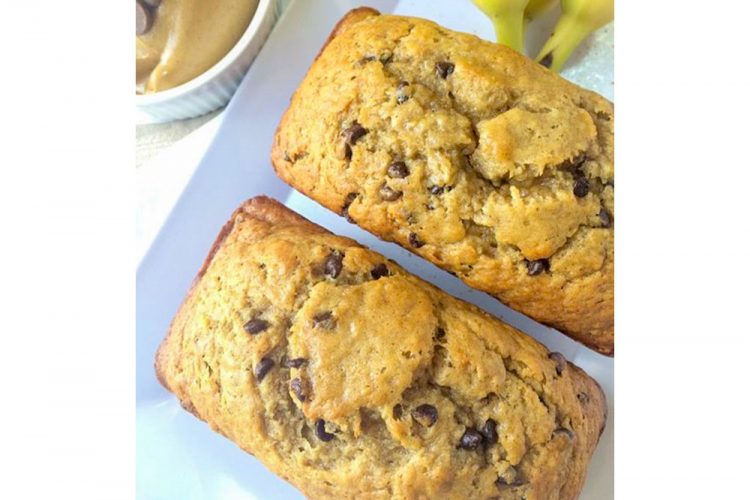 For all those peanut butter lovers out there.
You will need:
1/2 cup butter, room temperature
3/4 cup peanut butter
2 cups sugar
4 eggs
4 cups all purpose flour
2 teasp baking powder
2 teasp baking soda
1/4 teasp salt
6 very ripe bananas, mashed
1 1/2 cups semi-sweet chocolate chips
Method:
Preheat oven to 350 degrees. Grease two 9 x 5 inch loaf pans. In a large bowl, cream butter, peanut butter, and sugar until light and fluffy. Add eggs, one at a time, beating well after each addition. Sift in flour, baking powder, baking soda and salt; stir until dry ingredients are moistened. Fold in bananas. Reserve 1/4 cup chocolate chips; set aside. Fold the remaining chocolate ships into the batter. Pour the batter into the bread pans about 3/4 full. Sprinkle the remaining chocolate ships onto the top of the loaves. Bake 55 to 60 minutes, or until a toothpick inserted in the centre comes out clean. Remove from oven and cool on a wire rack for 10 minutes; remove from pan. Cool completely before slicing. Enjoy.
Tip: Leave out the peanut butter for a really good chocolate, banana bread.